A mere reminder of our loved ones can help ease physical pain, according to researchers at the University of California. Their findings indicate the importance of social and emotional bonds between people.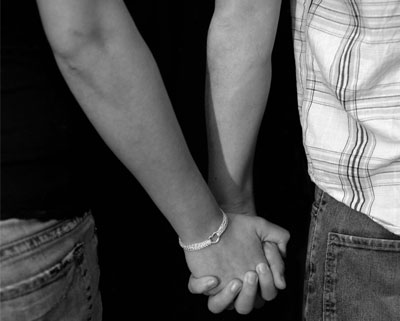 The study involved 25 young women whose personal life was on the right track for the last six months and more prior to the experiment. As the women were looking at pictures of their boyfriends, strangers, or inanimate objects, the heat was applied to their hands until they felt discomfort.
When looking at the picture of their boyfriends, the women felt less pain from the heat compared to when they looked at strangers or objects. So the scientists conclude that a mere reminder of romantic partner using pictures can ease pain.
In other experiment, women said they felt less pain in heart area when they held their partner by hand, rather than when they held a stranger by hand or when they held a rubber ball. This study shows what a powerful impact social bonds can have on our experience and adds to other studies on the importance of social support for physical and mental health.
The study was published in Psychological Science.
Source of the image: flickr.com/photos/katietegtmeyer.