Statistics show a really impressive growth of obesity rates in the United States revealing the fact that Americans are putting on weight by the year.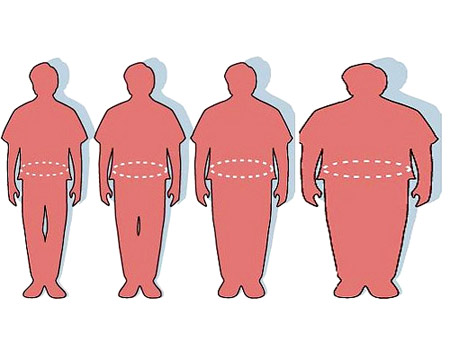 The report issued by the Trust for America's health declares that as many as two-thirds of American adults have got excessive weight; unfortunately, the figures also show a similar undeviating increase of obesity among children, about 30 percent of whom are overweight. And the percentage is coming up every year!
23 states are reported as most afflicted by the problem. Mississippi is the one that has been topping the rates for five consecutive years, having almost 33% adults that are either overweight or simply fat. Alabama, Tennessee and West Virginia are following close in Mississippi's wake.
Of course obesity, apart from fast becoming a country-wide problem, leads to a growing number of chronic diseases among the population and boosts expenses for health care considerably.
"Our health care costs have grown along with our waist lines," is the opinion of Jeff Levi, executive director of Trust for America's health. Then he pointed out that a serious approach to the problem may have a marked influence on the economic crisis that is devastating the country.
Nowadays obesity is regarded as an epidemic state of the country and scientists are trying to prove that measures to fight down obesity should be taken on the highest levels. Special laws against obesity may become a necessary measure to take the pressure off the health care system and lower the rates of such diseases as cancer, diabetes and various heart problems.
Source of the image: flickr.com/photos/notionscapita.