Good news for those, who suffer from seasonal depression associated with lack of sunlight (it usually occurs in winter).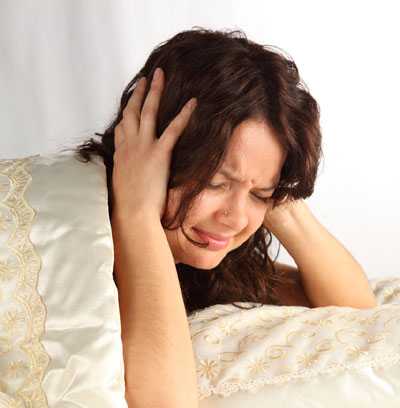 The scientists from the Oulu University have created light headphones, designed for the treatment of depression and Seasonal Affective Disorder. According to Medical Xpress, a common light therapy, whose essence lies in the fact that patients spend some time in front of a fluorescent lamp that has a full range of daylight, proved to be not very effective.
Physiologist Juuso Nissilä found light-sensitive proteins on the surface of the brain of animals. He further revealed a light-sensitive opsin-3 protein, which is located on the retina and in 18 different areas of the human brain. Many proteins distributed in brain regions were associated with the production of neurotransmitters, such as serotonin, melatonin and dopamine (responsible for mood changes and circadian rhythms).
Juuso Nissilä comments that the proteins, which are located on the surface of the brain, have a more significant impact on the change of mood under the influence of sunlight than the protein, which is located on the retina. One can possibly inluence the parts of the brain, where opsin-3 is detected, through the ear canal.
According to the scientist, light headphones are more effective at treating depression than light therapy. There is no evidence that light therapy affects human beings only through the optic canal. In contrast, light mostly penetrates directly into the skull of mammals. Juuso Nissilä says they were able to show that light therapy through the ear canal is an effective means to combat seasonal depression.
As noted by the developers, the new device contains headphones with built-in LEDs. Light headphones have already passed clinical trials, and their results were published in the Medical Hypothesis journal. The authors write that in the course of the experiment, the patients with seasonal depression used the headphones within four weeks (8-12 minutes) with the luminous flux equal to 6-8.5 lumen. As a result, 92% of the patients achieved complete remission of the disease. In the near future Juuso Nissilä is planning some additional research in order to set a date and time of using headphones, as well as to determine whether they can positively affect a variety of mood disorders, the syndrome of jet lag and migraines.
Light Headphones are now available in Europe, and their cost is $290.