Regular communications with friends, when we get a chance to gossip and chat about everything, have a very good impact on our health and add a good deal of happiness to our lives. Such conclusion was made by a groups of scientists from the University of Michigan (under the direction of Professor Stephanie Brown) after conducting a study aimed to examine the effect of gossip on our lives.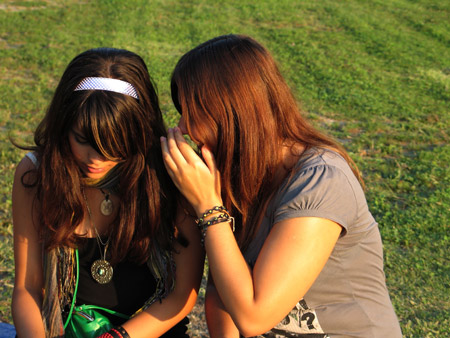 According to the scientists, the reason why chit-chats have such a positive effect on us hides in increased levels of progesterone – the hormone which reduces stress and the state of anxiety.
The authors of the study also highlight the importance of progesterone level in social relationships. For example, higher levels of this hormone, which is produced in ovaries, triggers desire for expansion and strengthening of their social ties in women. In other words, high levels of progesterone makes a woman want to help other people even if it involves risking her own life. Also, do not forget the importance of this hormone in preparing the uterus for childbirth and fighting all kinds of infections.
Interesting enough, this is the first time that scientists noted that gossips and chit-chats lead to higher progesterone levels.
While on the subject, a separate survey was also conducted, which involved 3000 of Londoners under the age of 30. The survey reported that gossips about celebrities and reality TV shows take the seventh place on the list of the most common addictions. The top-three leaders are coffee, chocolate, and Facebook.
Source of the image: sxc.hu/profile/lusi.