The belief that antidepressants are safe and effective is wrong, according to Paul Andrews, the evolutionary biologist at McMaster University.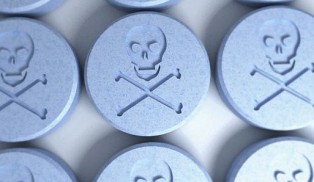 Antidepressants are used to relieve symptoms of depression; they increase the level of serotonin– the hormone that regulates mood – in the brain. Most of the serotonin produced by a human body is used for other purposes – digestion, blood clotting, reproduction and fetal development.
Andrews and his colleagues studied the results of several researches that compared the effectiveness of antidepressants and their associated risks, especially for elderly people who died prematurely because of these drugs. The researchers found out that antidepressants have a negative impact on all the major processes in the body that are normally regulated by serotonin. They include the problems of children's development (if their mothers took antidepressants during pregnancy), decreased sexual function and sperm production, digestive problems such as diarrhea, constipation, bloating and indigestion; extra bleeding and stroke among older people.
Previous studies by Paul Andrews also show that after patients stop taking antidepressants they frequently experience relapses of the disease. Andrews, whose report was published in the online Frontier Psychology journal, notes that the overall effect of these drugs on the body is harmful, because serotonin regulates too many important processes in the body, and any interference with the work of this hormone can lead to adverse consequences.