Alzheimer's disease can today be treated by a list of medications, such as Aricept or Exelon, which can be bought in various online pharmacies, like Canada drugs pharmacy, for example. Nowadays it's even become possible to find out if you are at risk of developing Alzheimer's later in life. A simple blood test can determine whether you are experiencing light memory problems that may later become a big problem leading to Alzheimer's disease.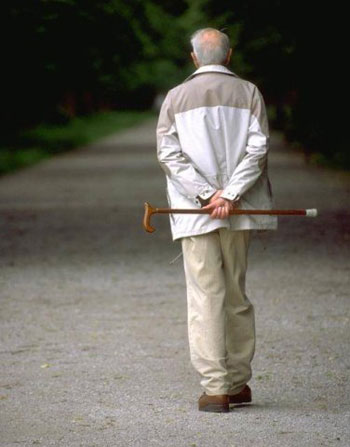 The scientists from Finland have conducted a study, which involved 143 people with mild cognitive impairment, 37 people with Alzheimer's disease, and 46 completely healthy individuals. The study has shown that certain blood cells can be used to identify the patients at an early stage of dementia, because a change in the chemical composition of one's blood may indicate the adverse processes in the brain. The theory was confirmed by life. 31 months after the beginning of the study, 52 people with mild cognitive impairment developed Alzheimer's disease.
Dr Simon Ridley, who deals with the problems associated with Alzheimer's disease in the UK, has commented on the findings of Finnish scientists. According to him, taking into account billions of chemical reactions in the body, metabolites (the substances produced in cells, tissues and organs in the process of intermediate exchange) is a real fount of useful information for scientists. This study provides the first very promising results, by which the doctors will be able to determine the high risk of developing Alzheimer's at an early stage.