Dutch fashion designer Pauline van Dongen started a project Wearable Solar that is aimed at creating clothes with solar panels. The high-tech wardrobe items will allow you to charge electronics from solar energy right through the fabric. So, you may not even get your iPhone out of the pocket.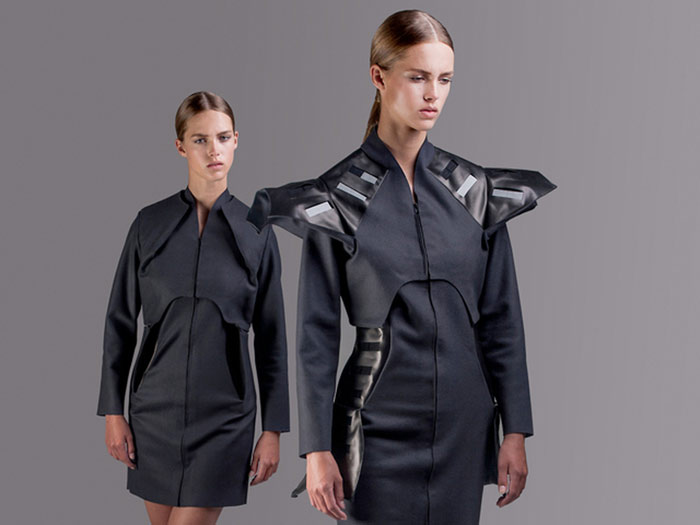 Van Dongen commented that we all depend on our smartphones and we want them to work constantly, so the better our batteries – the more we use them. A prototype high-tech dress was brought to the Northside Festival exhibition, which took place in Brooklyn a month ago. It is not specified whether the dress will go into commercial sale and for how long it can charge a smartphone.
Solar panels have already been used in the fashion industry. In 2011, for example, the Danish Diffus design studio started selling a smart Solar Handbag, which is capable of producing up to 2 watts during the day – enough electricity for a full charge of a few devices. To serve this purpose, the bag has 100 sequins in the form of tiny solar cells that absorb sunlight.
At night or in low light conditions, all the stored electricity is sent to the optical fibers inside the bag, "highlighting" its contents. And in 2009 the same design studio showed Climate Dress with hundreds of LEDs sewn into the fabric.