If your loved one spends most of his time working, buy him a mini digital photo frame with 1.5 inch display for a gift. It is so small that can be carried on a keychain. Anytime he feels lonely he may look through a digital photo album you will lovingly compile for him.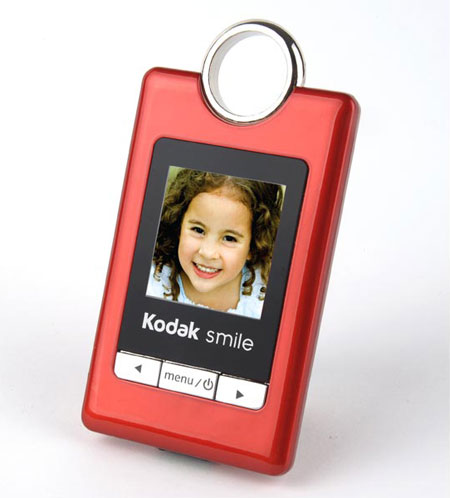 The digital photo frame can store up to one hundred photos so it will remind your loved one of you, your pet, your mom and many other close people he can't live without.
Kodak Smile G150 digital photo keychain is available in red or black case. The price for the gadget is $30.
Source of the image: geeky-gadgets.com.