As the PocketNow edition reports, Sony is getting ready to release a tablet notebook VAIO U. The publication even possesses a leaflet advertising the device. The conceptual model of the tablet, which turns into a netbook with the help of a docking station, was shown at the CES 2012 exhibition in January.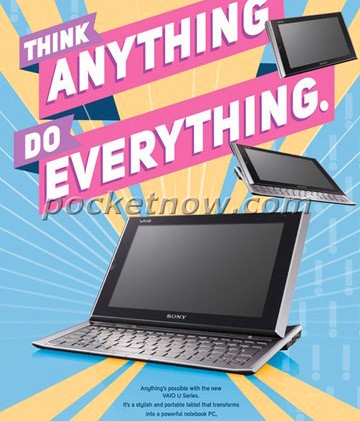 According to the flyer, the docking station is represented by the digitizer module with a full QWERTY-keyboard connected to the tablet. Taking into account the fact that there is a typical Windows key, the device will run on Microsoft operating systems. On the right side of the VAIO U, one can also see a USB-port, speakers, and the front camera.
Sony might also equip the tablet with an Intel Core processing unit and a stylus that has become fashionable again.