Looking like a troop of glorious boys from some upcoming computer games (which may justify the name "Heroes", otherwise sounding somewhat jocular), here storm in a bunch of USB flash drives making up an outlandish team of Owl, Ninja, Spaceman, Penguin and Reindeer.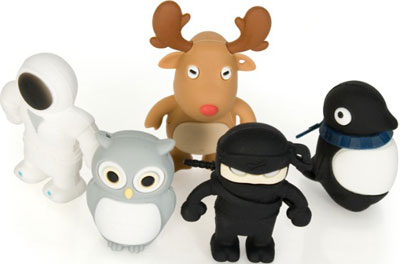 These guys can do a lot: take care of your 2GB or 4GB carry-files-around problems, look uncompromisingly toyish (and maybe even cute for some), and fight away stray raindrops, being made from water resistant silicone. Marred as toys by USBs sticking from their backs, these midget Heroes that are a little over 4cm in height and 3cm in width have small rings for clasping them onto your handbags and keys where they may scare off evil spirits as a complementary job. Try them in both capacities for £14.99 (or approximately $24 USD) and £19.99 ($32 USD) 2GB and 4GB Heroes respectively.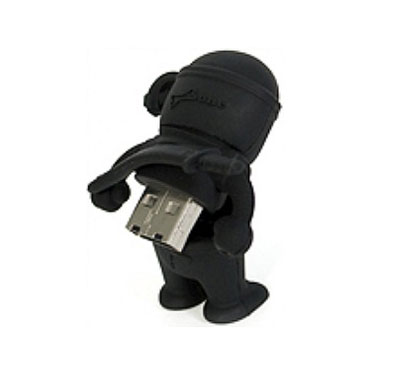 Source of the image: Geekalerts.