"See through me" was the idea around which Mobiado created the new concept CPT002 cell phone that is ready to make its appearance at BaselWorld in Switzerland. Its transparency is but an addition to its elegance and distinction.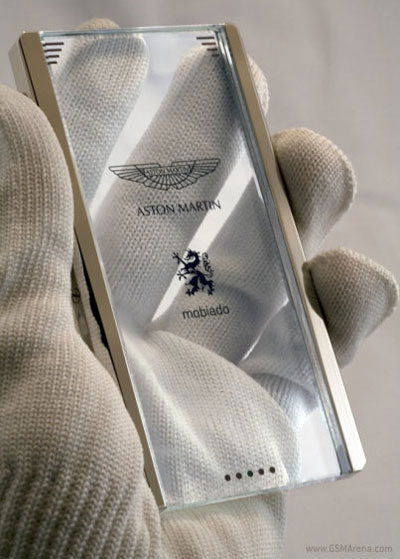 The Mobiado CPT002 Aston Martin combines the functions of a cell phone and a gadget that serves as a key for the Aston Martin car and provides excellent compatibility with the car's functions. Even before you use it to unlock the car doors, it establishes connection with the car display from your pocket. The up-to-date software that works with the GPS system furnishes all social networking facilities. Interacting with the car cameras you can upload fresh photos and videos to Twitter and Facebook; activating the FourSquare feature you can get your location and the location of your friend(s) shown on a GPS map on the Aston Martin display. Besides, the cell phone provides extra safety by sending accelerometer data to the Airbag.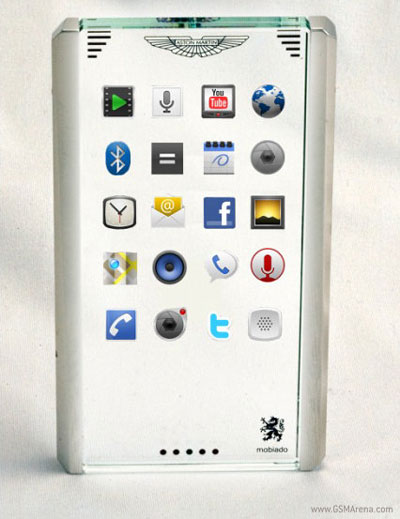 The multi-functional cell phone is made from sapphire crystal and other bets quality materials with platinum sides.
Source of the image: Cellphonedesigns.