Freecom has launched a stylish flanker to its original the ToughDrive. Now the USB drive with 250GB memory comes in a sleek pink-colored protecting sleeve. Why is it tough?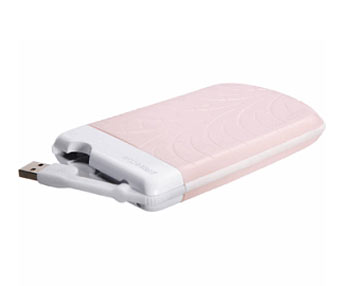 The gadget is shock-proof, withstanding falling from two meters. All your important files now can be safely stored. It's very compact, too, with dimensions of 5.5 x 3.15 x 0.74 inch. ToughDrive Pink is the perfect storage solution for women on the move.
More information on this product can be found at TestFreaks.
Source of the image: testfreaks.com.