The new Harman Kardon GLA-55 computer speakers are far from something standard made to be accepted as a part of your interior in 20 minutes, even in a fortnight. No black (or pink, for that matter) plastic, no customary shapes. Their uniqueness stands out, and may be still standing for some time to come.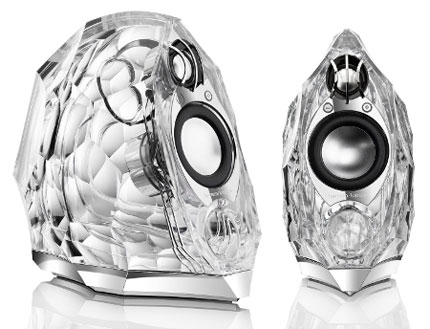 It's just two speakers with no subwoofer thrown in, which may mean that the sound doesn't quite come up to the highest expectations, but Harman Kardon thinks they are good enough to be purchased for $1,000. You are invited to decide what wins: the looks or the sum.
Source of the image: dvice.com.