For those who want a break from a heap of feature-crammed gadgets lying around or eager to move in every direction at once, there's the simplest thing in clocks from Kibardindesign, and it's up to you to decide whether Vadim Kibardin's black and white digital clock is a bit insipid or a pleasantly fresh concept for you.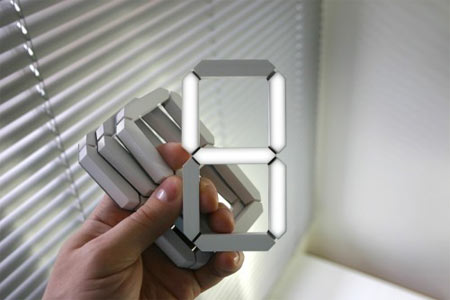 This is no clock at all but a set of four translucent figures made of polycarbonate material. They can show the numerals, and each one has its own controls and a built-in power supply. You can stick them on just anywhere you fancy, align them or make up an alignment pattern of your own.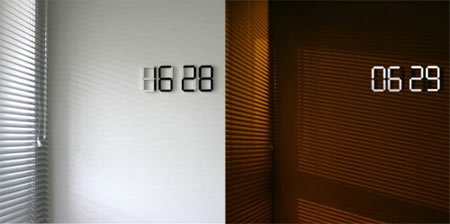 The figures are black during the day and white at night (the luminosity provided by an organic light-emitting diode, OLED). Elegant in their simple fashion, they can clearly seen from a distance from almost any place in your room.
Source of the images: designeast.eu.