Sony's VAIO Holiday 2010 Signature Collection that already flooded the market with a lot of fashion-minded mini laptops has just added another model to its achievements. The new one boasts a pink crocodile pattern all over, with even the keyboard done in the same vein!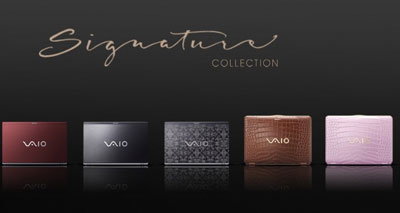 The glossy crocodile skin hides 2GB RAM, 128GB SSD with the Windows 7 Home Premium OS. Naturally, Bluetooth A2DP and a built-in web camera are among the features. Computer tuning is made easy with the ASSIST button.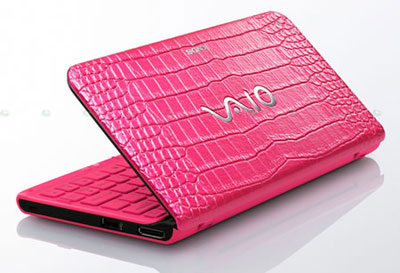 The crocodile pink mini has an 8-inch LED backlit screen that rotates automatically when the laptop is turned at more than 90 degrees.
The mini weighs 1.3 lbs with the size of 9.6 x 0.78 x 4.72 inches; it is available at $999.99.
Source of the image: Chipchik.