Will we be too far off if we agree that our sleep and the food we eat make up a great hunk of our health? What about following these factors up any time you want, without too much fuss and a decent measure of accuracy? Sounds fine, right? Well, here's a gadget to do it for you and it promises to stand out of the line of that sort of thing.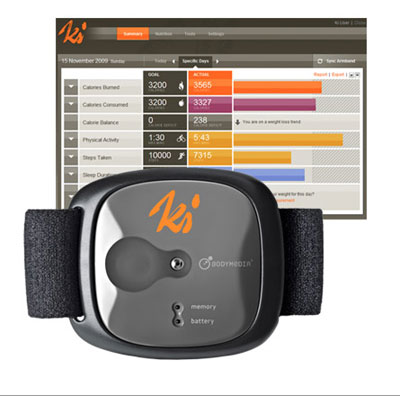 KiFit armband is ready to tell you how much calories you burn throughout the day and assess your sleep at night, like a good guardian should! It was designed using hospital technologies for watching over patients on life support. KiFit sensor system will pick up information on your movements, body's temperature and perspiration. All this lets it know the amount of calories you burned and whether you had enough restorative sleep.
Connecting it to your PC, you can view the results on a big screen or online.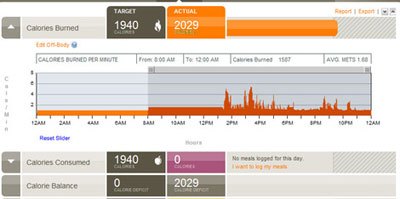 All these features were priced by the company at $300, and with a $20 monthly subscription as if it wasn't enough. But it's quite a common dilemma, just how much a gadget is worth for us, isn't it?
Source of the image: Shinyshiny.tv.