Last week we told you about a reliable way for women to protect themselves – a Keyring Alarm, which emits a high-decibel woman's scream. First, in case of an attack the attacker would be scared by the scream himself. Second, when others hear it, the victim would get help for sure, as this REALLY loud scream can hardly be missed. And today we are giving away the gadget. So, don't hesitate to participate in this giveaway contest! If you want to get this cute and so useful keyring alarm, it's easy and absolutely free – just follow the instructions below to enter the contest.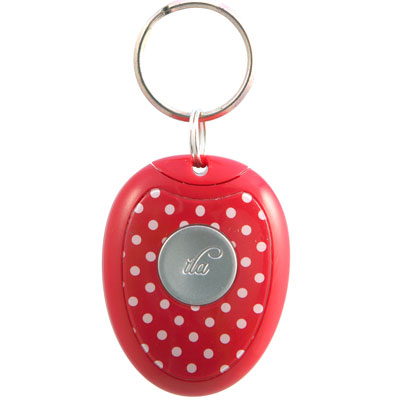 Prize That Is Given Away
Ila Pebble Personal Keyring Alarm, the high-decibel alarm gadget for women, in red color – just like the one in the picture.
Contest Rules
The contest rules a really simple. Starting from December 7, 2010 and till December 10, 2010 (10:00 pm GMT) write a comment in this post. Write at least 2 sentences, describing why you want and need this gadget.
On December 11, 2010 we'll announce the winner. Then we'll contact the winner by email, and you'll reply us pending 24 hours. In case you don't contact us during this time, then another commenter can have luck to get this gadget. Please, note, that there's only one entry per person. But everyone can become the winner!
By the way, if it's not you who wins this time, you'll get more chances to win other alarm gadgets this week! So, follow our Gadgets updates and don't hesitate to take part in our giveaways! You can get a great Christmas gift from Geniusbeauty.com!
Update: And the prize goes to #2 – to Stella Simmons. Congratulations, Stella!