What would you say a USB flash drive can resemble most? This week's answer is – a vibrator. If you guessed right, you can treat yourself to the Duet stick that combines the functions of a USB drive and a vibrator, provided by women's-needs-mindful designers from San Francisco.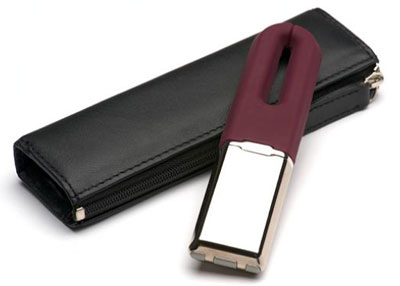 You never thought how entertaining may be your favorite films and music or, for that matter, a bunch of necessary documents. Ti Chang and Michael Topolovac discovered a new use you can put your stick to – with five power and four vibrator options it sounds quite impressive!
Crave's spokesperson described the electronic and physical Duet as a toy made from metal and body-safe silicone with two motors and great abilities to customize the vibs by differentiating intensities on the tip and edges, both inside and outside. "Powerful and precise vibration exactly where you want it" is guaranteed.
The Duet is available in a leather case and is said to be waterproof. If you're going to use it as a flash drive, it has a 16GB capacity, charges via your PC's USB and is all but silent. Which may come in very useful on certain occasions.
Source of the image: Foxnews.