Yes, you've heard about iPhone 3G so much. It can even seem to you, contemporary mankind consists of two types of people: those who have iPhone 3G and those who dream of having it. Apple created a new concept of iPhone 3G, this time only for women. Welcome diamond encrusted iPhone 3G!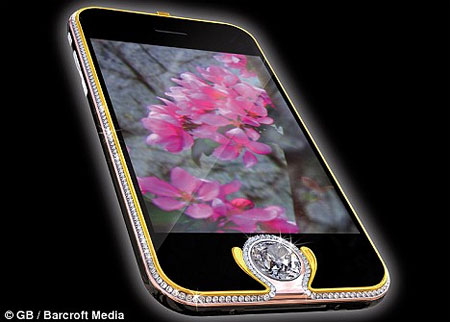 The new iPhone is not only encrusted with diamonds, it is also made of 18 carat white or yellow gold decorated with white and pink gold. It was designed by Austrian jeweller Peter Aloisson who we should thank for those 138 diamonds and one more 6.6 carat diamond which is actually the home button called "Kings Button".
The new diamond encrusted iPhone 3G is priced at nearly $2.5 million. It is probably the most expensive phone in the world.