WoodStation is a new desktop gadget that has just appeared at the online store. It is elegantly done in wood (available in two versions, Wallnut and Maple) and is here to tell you the time and date and even predict weather. It's cool of it, don't you think?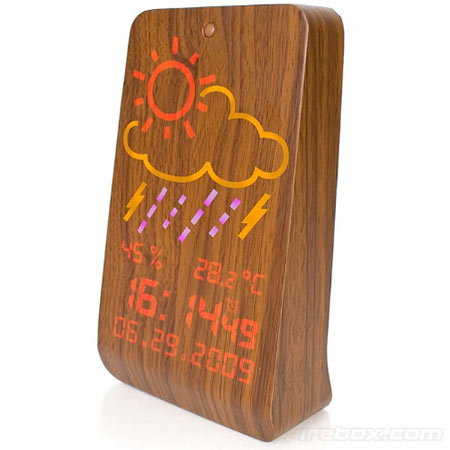 Its ability to predict weather is based on the data it gets from checking the barometric pressure, gauging indoor temperature and humidity. Then it shows you the results in icons for sunny or cloudy weather, equally easily predicting storm, rain and snow on the strength of inside information!
But most of the time it's just beautiful smooth wooden surface – until you move your hand in front of it. The built-in motion sensors catching your movement, the LED display lights up in a pleasing orange color and gives you the whole stuff. Clever from a piece of good old wood, isn't it?
The good old wood needs four AA batteries to perform its trick properly and will set you back £89.95.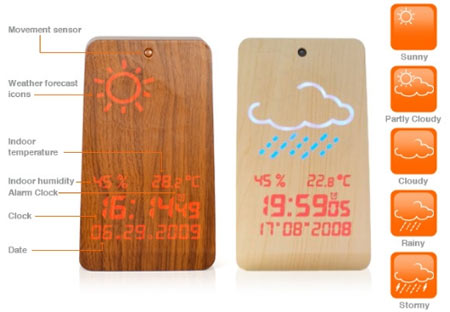 When purchasing don't forget to specify whether you will want a desktop one or a wall one.
Source of the images: ladiesgadgets.com.