Visitors to Japan can get for themselves (and for their friends) a handful of cookies to lie around on desks or be carried about in pockets and bags. These small goodies called Biscuitta are actually cable rollers that keep your cables from snaking all over your floor or help you transport them so you won't be stymied for want of one at the place you go to.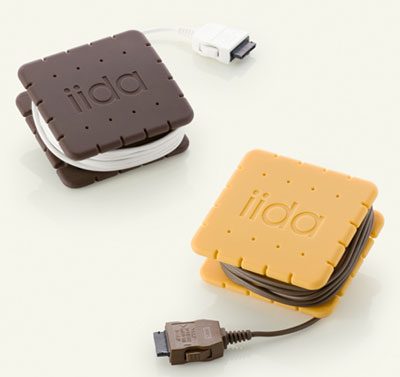 Biscuitta costs something like $13 and you can choose the flavor you like best, will it be cocoa?
Source of the image: Iida.