French psychologists have conducted an amusing research which has revealed a link between the woman's character and the shoes she wears. The results were published in the journal Psicologia e Salute.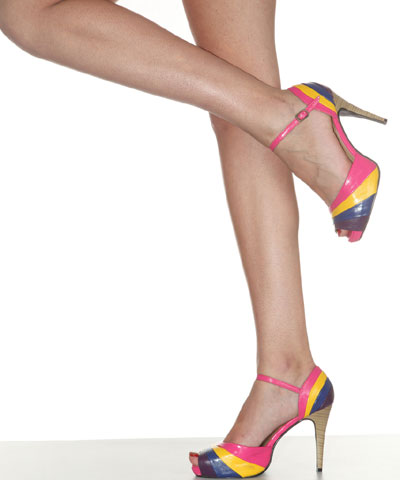 The authors of the study have suggested using a scale according to which high heels are worn by the women who want to rise above the others in such a way because of their low self-esteem. High-heeled shoes are also worn by the ladies who are inclined to challenge, outrage, and vibrant sexuality.
Pins are most likely to be worn by self-confident and energetic women who can enjoy their attractiveness, get acquainted easily, and are very feminine by nature.
Choosing low wedgies characterizes the woman as an especially soft, flexible, and relaxed person. Such women tend to find compromise and are extremely pleasant to talk with.
But high wedge-heeled shoes, according to the psychologists, are certainly put on by a confident lady, firm and capable of defending her point of view, though at times somewhat unpredictable.
Practical and romantic people prefer platforms; the psychologists claim these women are straightforward and are always eager to succeed at any cost.
Blunt low-heeled shoes, resembling man's style, will most likely be worn by sound girls who know what they want from life, but are prone to depression and easy tiring.
The sport models, according to the authors of the article, are worn by open-hearted women who easily come in contact with people, but feel somewhat conservative and are not always ready for change, as the Psicologia e Salute journal writes.
Source of the image: Photl.