Pursuit of beauty may end up with dying. Ex-Miss Argentina Solange Magnano was admitted to hospital in a critical condition after cosmetic surgery. The-38-years-old mother of twins died of pulmonary embolism after three-day battle to save her life on Sunday. A close friend, Roberto Piazza said that the model was obsessed with staying young and beautiful looking as her career was declining.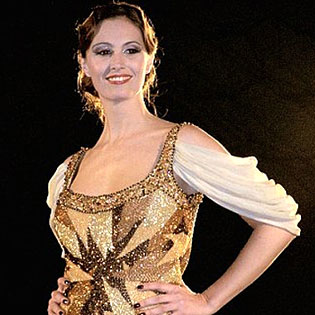 Solange Magnano did a boob job earlier to improve her breasts after having children. She went to Buenos Aires where she had her buttock surgery. Usually, this kind of plastic surgery is sought out by women who want to make their buttocks look curvy and smooth. Soon after routine surgery performed at private hospital, she was urgently admitted to emergency room. Mrs. Magnano died of pulmonary embolism.
The model's friends said that Solange made a fascinating career but she became morbidly concerned with her fading beauty as she returned to Argentina. Her friend, Roberto Piazza says that Magnano was the perfect model. She was successful across the world and worked in Paris. Then, she returned to Argentina, fell in love, got married and had twins. After that she started missing model business. She wasn't looking anything like Barbie doll until she became obsessed with her appearance. Piazza says that the model was convinced she had cellulites. Solange was buried in her native town in Cordova province, on Monday.
The model's death sparked disputes in Argentina about advantages and disadvantages of plastic surgery. About 50,000 plastic surgeries were performed in the country for the past year.  More and more foreigners are coming to Argentina to go under the knife because plastic surgery is relatively inexpensive there.
Source of the image: Gather.com.