In Britain, there is the only sex club for women in the country, which is actively working and where men are not allowed. This is the place for heterosexual representatives of the fair sex, who would like to experiment, leaving their husbands at home.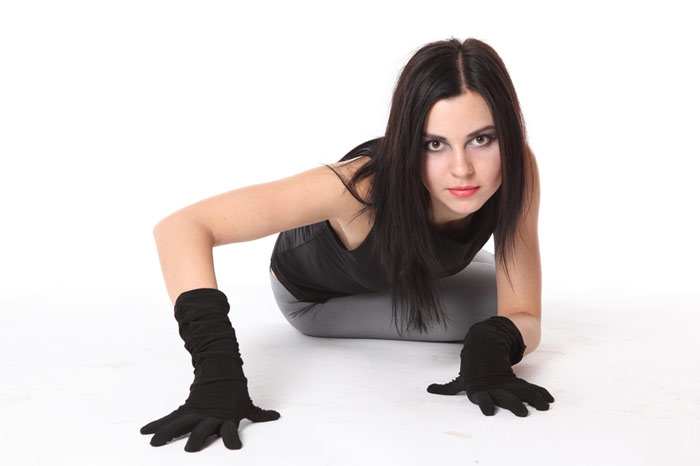 Skirt Club arranges monthly parties "for girls only" in London. The main feature of this place is the fact that men are not allowed here in general: neither as strippers nor as sexual objects. It is not hard to understand that women are then engaged in sex with each other. The most curious thing is that the club is for heterosexual rather than for lesbian women.
Most attendees of the sex club are women over thirty who already have a family. They come to the club, leaving their husbands at home to have fun and experiment. The Skirt Club founder Genevieve LeJeune refers to the statistics that show that 16% of all women have had sexual experiments with other women, which does not make them lesbian or bisexual.
Genevieve is sure that many women have a hidden desire of having sex with other women, so she gives them an opportunity to implement these wildest dreams in a very glamorous atmosphere of the two-level penthouse in the heart of London. Financially, this institution is prosperous, and its owner is going to open similar clubs in Miami, New York and Toronto.
As a rule, after entering the sex club, women must strip down to her panties and bra, and then they occupy their seats at the tables. Here ladies are able to realize their sexual fantasies, including the consumption of food and drinks from each other's bodies. Everything happens according to a mutual desire, and there is no violence in the club. If the couples like each other, they may go to one of the many bedrooms upstairs.
Note that the fashion for same-sex relationships among women develops, as always, thanks to celebrities. In recent years, several stars have admitted that they experimented with women. The list includes Angelina Jolie, Amber Heard, Lady Gaga, and Azealia Banks.