Guinness World Records declared that the new record as the "Shortest Living Woman" goes to Bridgette Jordan, 22, who measures 2 ft 3 in (or 69cm) tall. Her height also entitles her to another record, so she is hailed as the "Shortest Living Sibling"; her brother Brad Jordan, two years younger than she, is taller by almost a foot, standing 3 ft 2 in (92cm).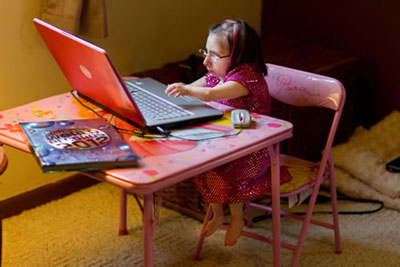 The siblings' record breaking height is due to Majewski osteodysplastic primordial dwarfism type II which doesn't prevent them from leading normal lives – the sister and brother both attend Kaskaskia College, Illinois.
Bridgette is a great music lover which spins off her other hobbies like dancing and cheerleading. Brad grew fond of basketball of all things, and nothing stops him from enjoying his game.
Actually, Bridgette feels that "It's great to be small," and, according to her, self-confidence is all it takes. Her brother Brad, who might have won the title but for his sister, is also sure that "it's ok to be different" and he hopes they set a good example of that for other people.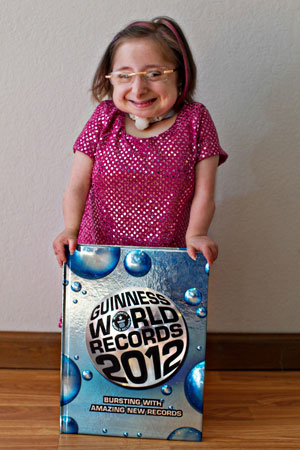 In several years Bridgette will be facing competition from the nowadays 'Shortest Teenager' Jyoti Amge from Nagpur, India, who stands 2 ft tall (61.95 cm) at the age of 17. The former adult shortness record belonged to Elif Kocaman (22), from Kadirli, Turkey, who is an inch and half taller than Bridgette.
Source of the image: Guinnessworldrecords.