The Body Conference Week was marked, among other things, by a recent survey which seems doubly significant when coupled with the event. It turns out that British women are depressive over their body shape in millions.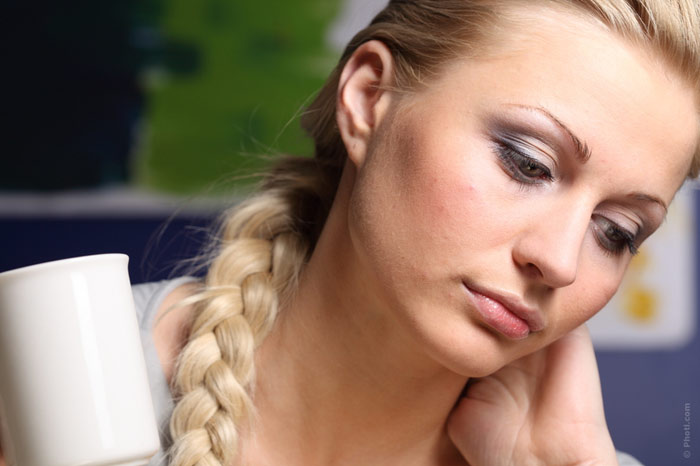 Approximately 10 million women on the other side of Atlantic admitted that the state of their bodies gets them down so that they never feel quite confident in gyms, at job interviews and in relationships. According to the survey, as many as 25% of the women polled went so far as to bypass a promise of a good relationship because they were worried about the way they looked.
Discontent over their body shape made another 25% miss a chance of landing a desired job, and 36% say they are so depressed that they shun exercising. This figure is somewhat balanced out by 26% who work out regularly and about the same amount of women who do their utmost not to overeat.
With almost 2,500 women's answers, the survey goes to conclude that 10.2 million of ladies in the UK no longer exercise due to their body dissatisfaction.
The Be Real campaign set out to improve the current attitude to body shape. It has been in existence since 2012, when a parliamentary group on body image submitted a report revealing that the issue has become critical enough to try and change the situation round. It was referred to as a "body confidence epidemic."
British women almost unanimously agree that the country is very low on body confidence with more than 50% averring that the situation is getting worse. The amount of attention drawn to appearance by the society makes a lot of women feel helpless.
Quoting chair of the group, MP Caroline Nokes, body image dissatisfaction is "a critical public health issue that we cannot ignore." Its insidious influence can be traced in people of both sexes from a very young age on.
Ms Nokes says that there are three priority areas in which the campaign will be functioning. Children and teenagers will be properly educated on body confidence issues starting very early, with a special accent on healthy lifestyle and wellbeing, including the importance of maintaining healthy weight. The mass media and advertising companies will be appealed to for a more positive reflection of people's appearance and recognition of personal differences.