Researchers at the Indiana University observed newly wed couples for five years, comparing the appearance of married partners.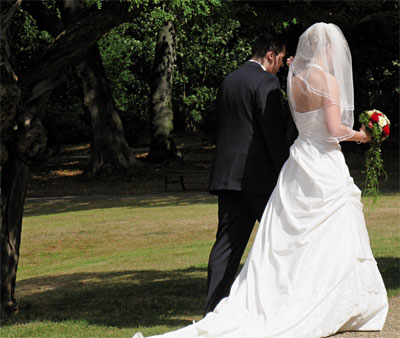 The results showed men looked much more attractive than their spouses. Attractiveness was assessed using three criteria including facial symmetry, body curves and height.
In 58% of marriages, men were tall, had well-defined torso and proportional facial features. Their spouses were short in height, chunky, and had a protruding nose, or lips, or chin. Actually, some of them looked cute but their husbands were more attractive, anyway.
Lead expert, Patrick Demius, said that many men tend to marry less attractive women to disguise their own physiological problems. But attractive looks does not often reveal a good personality as you scratch the surface. It often shows exactly the opposite. Carefree machos or overly groomed men start revealing their selfish personality, thinking once they are attractive their women are doomed to court and cherish them.
Source of the image: flickr.com/photos/epsos.