Whenever the idea of dating comes to mind, many people think about money and how much would be required to arrange a decent date. However, it does not always have to revolve around spending because it's possible to date without consuming a budget. Being frugal should not mean that you may not have fun. What you need is a little creativity and research. There are many ideas you could embrace that don't require you spend a lot to make your date a success. If you are wondering how you can enjoy a perfect experience dating and not spend much, here are some ideas you might want to consider.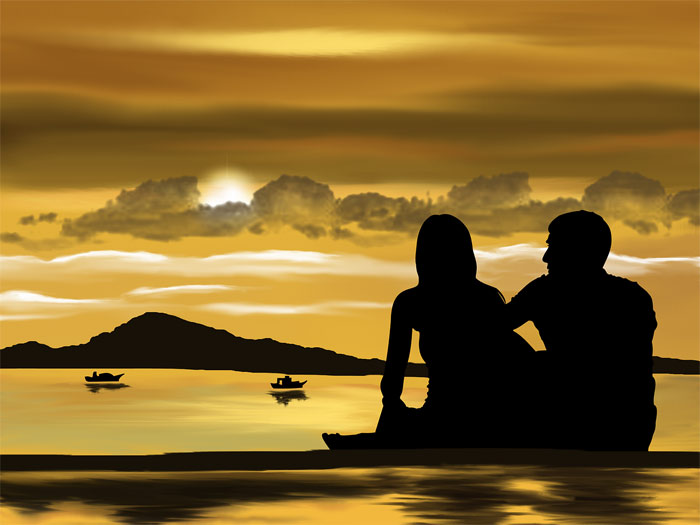 Attend a Music Festival
Unlike the belief that you can only have fun when you visit fancy restaurants and expensive places, you may have more fun attending a music festival with your partner. If both of you love music, this could be a perfect way to spend your time together, and it's easy to find music festival these days because there are online forums that discuss music targeting various areas. You can join a forum that targets your area to see the upcoming music festivals. The benefits of visiting a music festival are many including the fact you will see multiple artists performing, multiple stages, and you can choose to either attend early in the day or at night. The snacks you need are also cheap, which is unlike going on a date somewhere expensive.
Enjoy a Picnic at the Park
You don't need to spend anything to arrange a picnic in the park. This is a good idea especially if you would like to get closer to each other and understand your hearts.At the park, you will enjoy a cool and quiet space in which you can get closer to each other to enjoy awesome moments. This is a classic idea, but it still remains one of the best solutions you could embrace when you are low on budget and would love to enjoy good times with your lover.
Visit an Arcade
How about, you rekindle those childhood memories with visiting an arcade near you? You only need tokens of about $20 and you can play your old favorites as well as new classics. You could also ask for discounts to save more, and if you would like to relax after the experience most arcades have restaurants where you could get a beer or some wine. Of course, there are large chains that are quite expensive, but most of those in the cheap end will still give you an awesome experience, so give it a try. This is a good way to have fun and you can also learn a lot.
Visit a Museum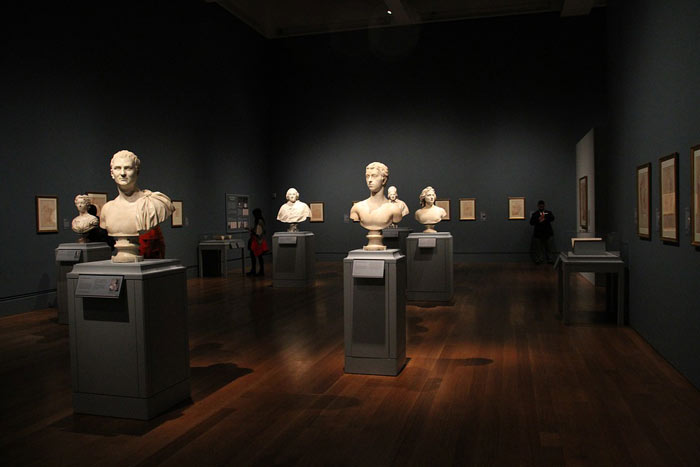 Museums still remain good places to spend time with your partner. This is a classic and although many people may not see it as an ideal thing to do, taking your date to the museum offers a breathtaking experience that will help both of you appreciate the beauty of nature. It's fun and will not cost you a lot. Remember museums are not all about animals. There are museums that show cars made many years ago, others are about dolls, cultures, and even canal boats among many other topics. Look for a museum that is themed around a topic both of you love. Explore the different options available in the market to see what gives you a good solution for your date.
Utilize your Local Calendar of Events
One of the most underutilized resources is the local calendar of events. There are many events in your community that you could take part in that will not only be fun but also cheap. There are many things you could be part of including tasting events, free swim, concerts around parks, parades, and historic home tours as well as sporting activities. There is a wide variety from which you can choose your preferred kind of events, so browse around to see what works for you and get moving on a low budget. A date is an experience, not how much you spend, so don't be put off by ideas that seem to cost almost nothing.
Watch a Movie, not on Netflix
It feels amazing to catch a new movie that both of you have not watched in the past. Instead of sitting home watching movies on Netflix, why not visit the theatre near you for some new movies? Some of them will cost you as low as $20 for both of you, and you will enjoy an amazing theatre experience. What's more? You can catch a community movie in the park. Many communities offer free movies in the park and you can be part of the event without having to dig deeper into your pocket. This is more like a picnic and it will give both of you the satisfaction you would get from any other picnic.
Use Dating Sites that Offer Discounted Prices
Dating sometimes is through online sites and in this case you are required to pay for membership. To enjoy the best experience, you should look for dating sites that are cheap and with good features. Look for dating sites discounts to lower your expenditure on dating and to ensure you keep in touch with your partner even when your reserves are not sufficient.
Slow Dance to Cool Music
Don't just sit at home. You can put on some romantic music and get your partner to dance slowly. It will rekindle your romantic feeling and help you feel more connected to each other. Romance is more than spending money and involves a lot of doing the little things that touch the innermost part of both of you. Dancing to romantic music is one of those things you can do that will guarantee you a sweet experience and allow you to have fun without breaking the bank.
Feed each Other Grapes
Playing is part of dating and it makes both of you refreshed. You could decide to feed each other grapes as you have some fun in the house. This blends perfectly with some amazing movie that you both love. It is especially effective if you are able to do it at the time a romantic scene shows up while watching your favorite movie. You could get creative and try it with any other kind of snacks, as long as both of you are fine with it.
Light up Some Bonfire
Your backyard could also serve as a perfect spot where you can reignite your love with some fire. Make some smores to snack on as you sing along to your favorite songs. You also could sing a beautiful song to your partner and appreciate each other. It is even more amazing if you can play an instrument like a guitar that will allow you to make the song more beautiful. This experience is ideal at night when everything is silent and it's just the two of you immersed in the sea of love. You don't need to spend huge amounts of money to enjoy good times outdoors with your partner.
Ride a Bike Together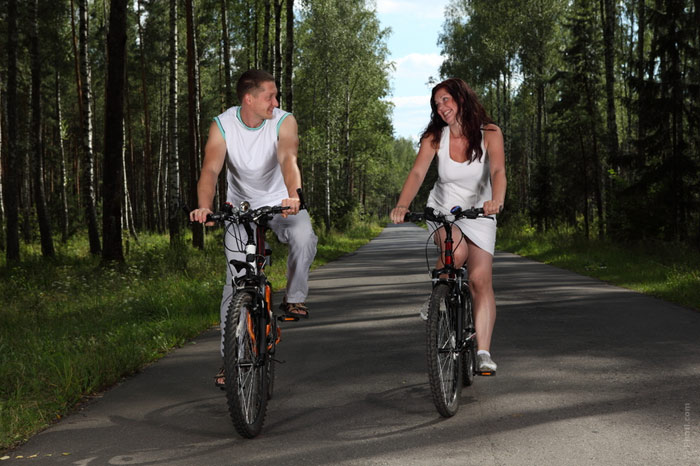 A bike ride date will also come in handy when you are on a tight budget and would love to give both of you an amazing experience. Pick a place to visit with your bikes. You can also join festivities and plan special stops along the way so as to get more time together. There are many types of adventures you could explore with your bikes without spending much, so just be creative with the way you plan your dates and everything will go as expected.
How about a Dip
The waters also have something that you could both enjoy. Take some time to visit the beach for some awesome moments in the water. You could even borrow a canoe or kayak to make the experience more amazing. If you cannot access the ocean, a pool could do well with both of you. Also, try a hot tub for an exciting experience that will take your love life to the next level. There is a lot you can do in the waters on a small budget and still have fun with your partner. Just relax and grab your partner for a warm embrace that will make you realize the beauty of love.
Some Photoshoot
Photos serve as a good way to store memories, and it's also a fun experience that both of you can enjoy. Join your partner in a photo shoot as you get to enjoy your love life. This will not cost you a lot and you can reap great happiness from shooting photos at different locations, especially if you have friends who can get in to help you with the shooting process. Hiring a professional photographer is an expensive undertaking and could consume a lot of your budget, so make sure to look for friends who would be fine joining you while shooting your photos.
Decadent Foot Massage
A foot massage is relaxing and a nice idea to appreciate each other. Prepare warm bubbly footbath in which you will dip the feet of your partner. Add some lotion or vegetable oil (you could also try coconut oil) for better results. This process should be done in turns with each one of you doing it for the other in turns. A massage is both relaxing and will let both of you get closer to each other, and you don't need to spend a lot to enjoy this experience. It is all about getting creative and doing things that bring out the beauty of being in love.
Play with Shelter Animals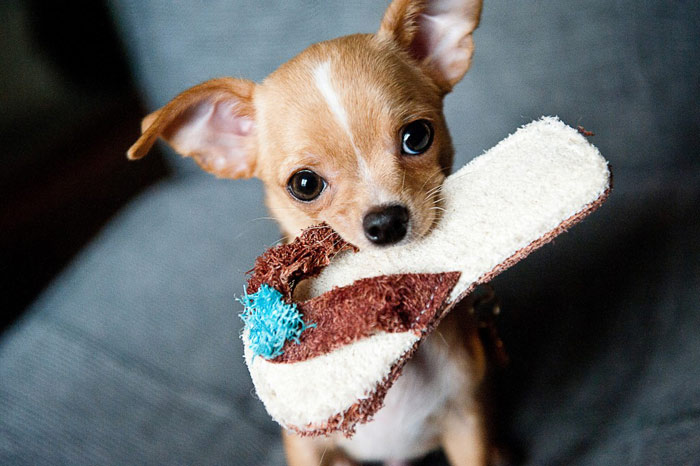 Playing with animals is a beautiful way to spend your time. Consult your partner to know the animals that both of you can play with comfortably. Visit any Human Society and take the animals for some test runs. It's an exciting experience that will challenge both of you to get active and enjoy the beauty of giving the animals some freedom. If you have a pet, you could tag it along to see the reaction of other animals. This could make it more satisfying and you will have saved money because you don't require a huge budget for the experience.
Cook Together
Dinner time is a perfect time to invite your partner to share ideas in the kitchen and prepare meals that both of you will draw satisfaction from. Look for dietary preferences and source the ingredients to cook amazing dinner that will satisfy both of you. You can assign each of you a role to prepare a certain type of recipe. You could also explore a new idea you have never tried, like cooking a foreign recipe to see how good the food tastes and whether you can replicate what the instructions say.
Night Stroll along the Beach
The beach gives you a wide array of opportunities to enjoy amazing moments with your partner. You could spend good moments on the beach with your partner without spending much. At night, a stroll along the edge of the waters will induce a romantic feeling that will help both of you to get closer. Before you go out for the stroll, make sure to bring a blanket. The benefit of this is that beach fees are waived around this time so you will not need to spend much to enjoy the experience.
Open Visits to your Dream Neighborhood
Are you planning to join a specific neighborhood once you move in together? It's a good idea to exploit any opportunities that come up to allow you to visit the neighborhood to see the features you would enjoy once you begin living there. Tag your partner along when open visits are created.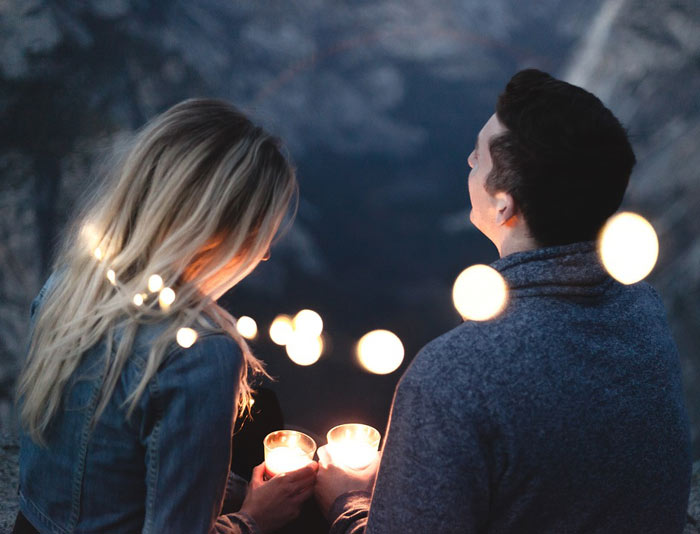 A good date does not need to be expensive. There are many things you can do with your partner that will strengthen your bond and help you realize how beautiful your love is. Even bathing each other or spending some time in the park could help you enjoy an awesome experience without breaking the bank. Borrow some ideas from the suggestions offered here.