Estee Lauder introduces its new lip gloss Pure Color that promises deep moisturizing, defined contour and incredible shine. Pure Color is a palette of translucent and semi-translucent pearl shades with glass-like moist lips effect.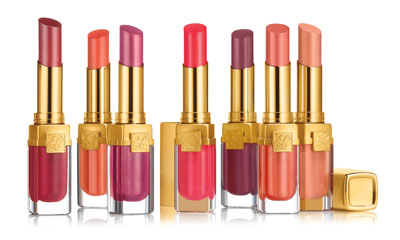 Pure Color is a cocktail of two unique pearl ingredients that reflect light in a way that gives your lips shine and volume.
Pearl particles in the formula are eight-sided (compared with common glosses with two-sided particles), which maximizes light reflection for more lip volume. It is 3D Optic Pearl technology, patented by Estee Lauder.
Smoothing component Maxi-Lip promises long-lasting moisturizing and volume. It makes lips look defined, smooth and pouty.
Source of the image: imabeautygeek.com.