The British Nails Inc brand has released a new line of nail polishes, whose coating produces a special graffiti effect on the nails.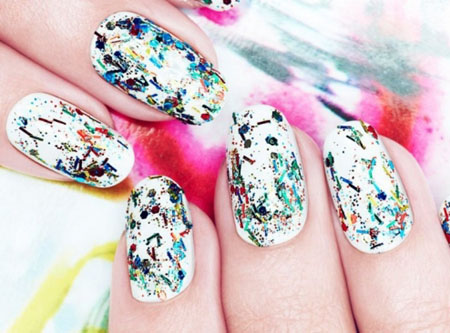 And so, you do no need any nail art!
The collection is called Graffiti. It includes 4 different shades:
Camden Lock – a mixture of red, yellow, blue and green colors
Brick Lane – black + silver + gray
Hoxton Street – purple + orange + pink + gold
Portobello Place – a mixture of dark blue and silver shades
Each nail polish costs 11 pounds (around $17).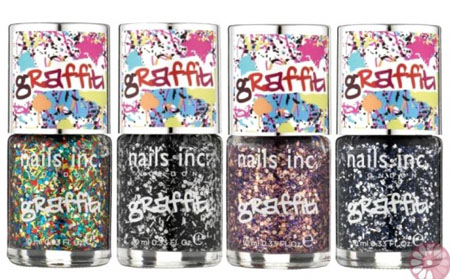 Great news! You no longer need to draw graffiti. Especially if to take into account the fact that you know how to draw with only one hand, so eventually only one hand of yours will be with a perfect manicure. It is interesting if there will soon appear the nail polishes that will create other self-made textures, such as stripes, peas, marble, or watercolors.