Here comes Black & Gold Holiday Makeup collection from Pupa. Makeup artists at Pupa drew their inspiration from 40-s and 50-s: bottomless eyes, shining lips, smooth and glowing complexion and elegant hands. Pupa holiday collection is a retro glamour for special occasions.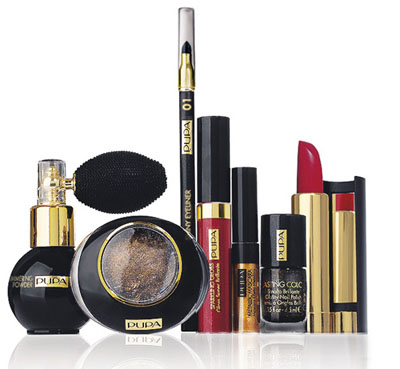 Luminys baked eyeshadows with a black base and refreshing pearls is a must for creating your holiday look. Available in gold, blue, green and purple.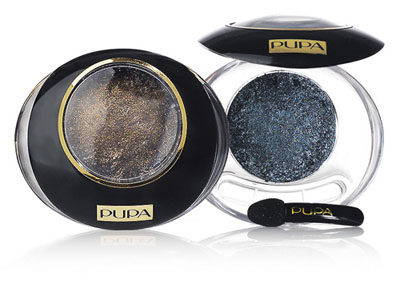 Shiny eyeliner is a water resistant eye pencil that gives your eyes a dramatic look. Its creamy texture is easy to smudge using an applicator.
Water resistant gold metallic mascara with metallic finish promises to make your lashes look incredibly beautiful.
Sparkling gloss is a shiny gloss available in two shades: black and red-purple. Its brush-like applicator head ensures a remarkably precise application.
The collection also features a long-lasting lipstick infused with golden pearl.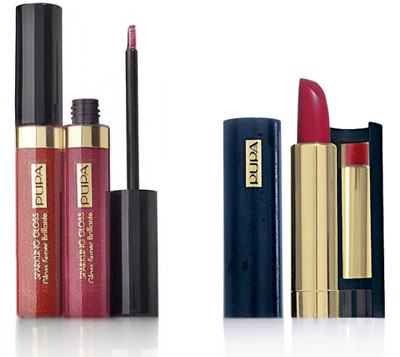 Lasting Color is a nail lacquer available in black and gold and is the perfect finishing touch to your overall look in black and gold shades.
The holiday collection also includes nicely scented shimmering powder with a vintage pump for your skin and hair.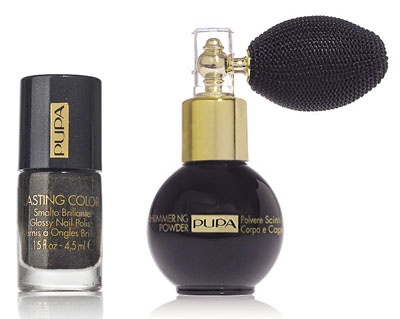 Source of the images: beautifulwithbrains.com.