Argentine designer Diego Binetti, whose fashion show is being expected at New York Fashion Week, is going to present his collection of clothing, combined with stunning manicure of the models.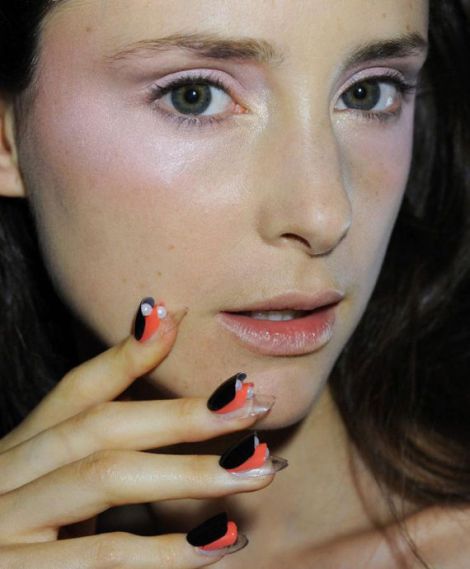 Behind the scenes of the Binetti Spring-Summer 2013 show one could see that the nails of the models were turned into something resembling oyster shells with the help of a few fake nails. Between the nails, "pearl" beads were placed.
This creative manicure was created by the professionals of the CND brand under the guidance of the master of manicure from Heather, Reynosa Davis, with the help of CND Colours Tropic Coral, Flamingo Feather, Rouge Red and Blackjack nail polishes.
In real life, wearing a manicure will probably be somewhat difficult. However, it is impossible not to admire the ingenuity of beauty professionals.