NoUBA welcomes the opening of the summer season with bright flashes of our favorite shades that dictate the trends of the brand and the style of its makeup: more courage, more freedom, and more self-expression!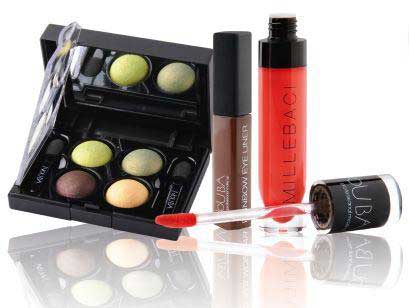 Cosmetic colors of the new collection urge us to leave all our doubts in spring, with its floral harmony, feminine pastels and delicate charm. Summer is the time to take a bold decision and to meet the stunning beauty and uncompromising style.
The NoUBA brand begins its march across the hot season with an absolute hit – the legendary long-lasting lipstick Millebaci, in the shade of a juicy orange.

The line of makeup for lips is enhanced with the matte lipstick that can play a key role in representing the desired image. Bright red, coral and orange hues are blended perfectly well with fashionable items from the summer wardrobe.
The next professional decision includes the flashes of intense color in the Quattro palette of eye shadows. The shades of green with the notes of fresh mint are immediately revived: they are playing in the sun, shimmering at night, they are refracted in the sea and shine perfectly well on the tanned skin.

The innovative element of the collection is Rainbow eyeliner. It slides surprisingly well in the needed direction, following the intentions of the makeup artist and the movements of his hands.