OPI company constantly surprises us with new collections, even "cinematic" ones. Nail polish fans welcomed collections inspired by this year's movie "Alice in Wonderland". A new premiere is coming up, which OPI couldn't miss as well – the movie called "Burlesque" with Christina Aguilera playing the leading role. The brand's new collection was inspired by this movie.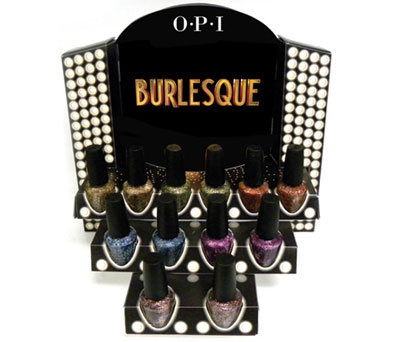 This is a holiday collection, since it turned out to be very festive and luxurious. The new nail polishes will become available for sale in September 2010, while the movie premiere is scheduled for November. Indeed, it is about time for Christmas products to start popping up.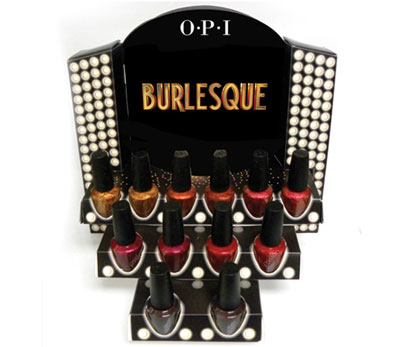 The collection will feature two separate lines: shiny and glittery colors, and glossy ones. Once again, OPI sticks to its rule and offers creative names along with interesting colors.
The six colors with glitter are:
– Bring On the Bling
– Glow Up Already!
– Extra-va-vaganza!
– Simmer & Shimmer
– Show It & Glow It!
– Sparkle-icious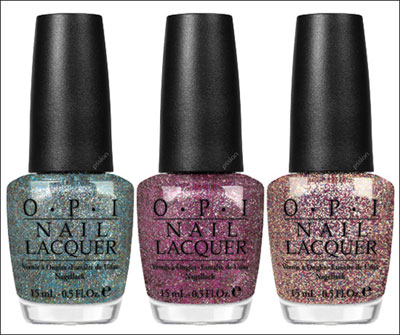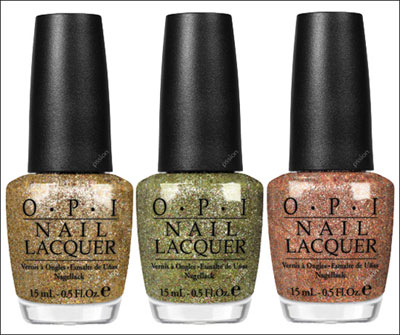 The six glossy colors are:
– Rising Star
– Take the Stage
– The Show Must Go On!
– Let Me Entertain You
– Ali's Big Break
– Tease-y Does It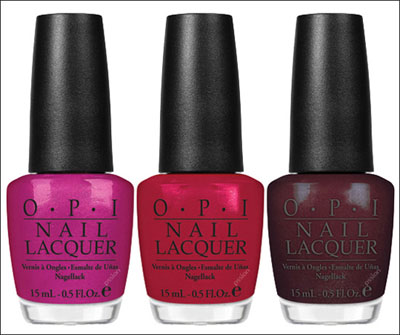 Source of the image: Chicprofile.com.