DuWop, whom you may remember by their Lip Venom, ventured into the Twilight zone to bring you back two wonderful beauty collections that will endow you with the modern magic of romance…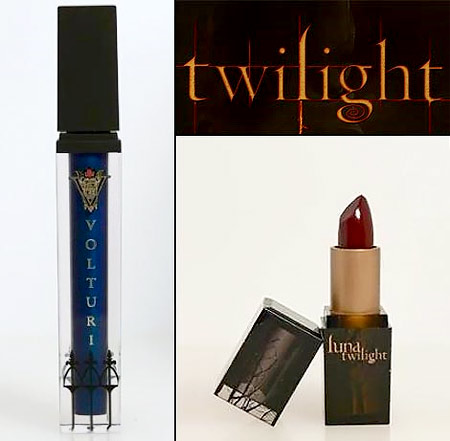 The Twilight Beauty collection goes in two versions. The Luna Twilight offers a distinguishable blood colored lipstick that is suspected to be popular among the Twilight cast – not excluding Robert Pattinson! – at the time of the filming of New Moon, the Twilight's sequel. Its derivatives include First Light Body Glow, Mortal Glow Blushing Crème and Color Palettes Bella, Rosalie, Alice and Victoria.
A lesser collection is Volturi presenting Deity Body Lotion, Immortal Body Shimmer and Crown Mascara.
The two Twilight Beauties are expected to be out on November 20, the date set for the Twilight's New Moon premiere.
Now you can pit your charms against any Twilighter's armed with the new beauty case!
Source of the image: stylefrizz.com.