The new collection features the color and radiance of precious stones: emerald, amethyst, ruby. All this looks a bit like last year's Dolce & Gabbana collection with gemstone colors. Nevertheless, there are some differences.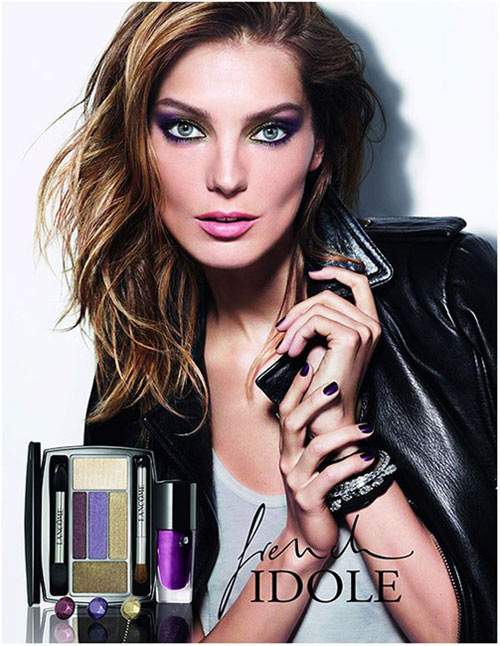 If Dolce & Gabbana used shades of precious stones mainly in lipstick range, these colors are featured now in all the new Lancome products. The main idea is not so much about luxury, but about a free and modern urban Parisian style.
The new collection, French Idole, will be available in August 2014. The face of the collection is model Daria Werbowy.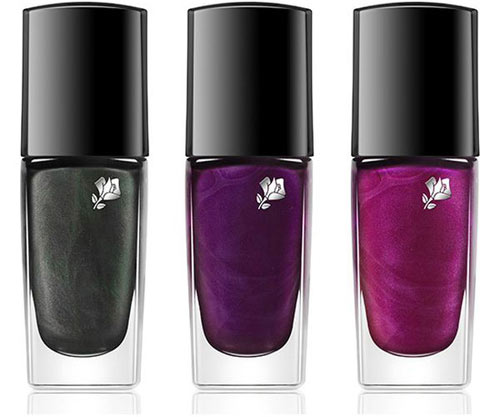 Hypnose Palette Intense Smoky Eyes in shades of gold and amethyst.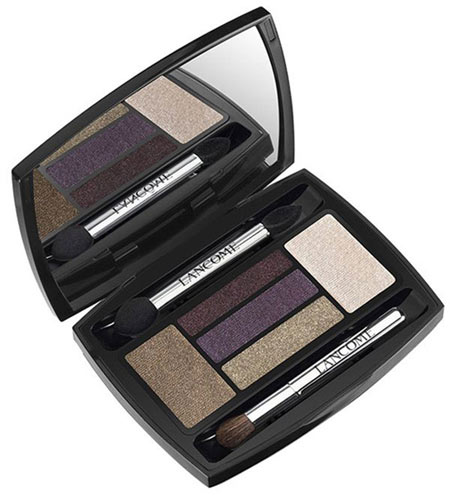 Precision Eye Liner 24H in three shades:
01 Black Diamond,
051 Jade,
012 Chrome.
L'Absolu Rouge Lipstick in the shade of 188 Rouge Agate Sheer.
The Vernis In Love nail polish in three precious shades:
439 Topaze Rose,
387 Améthyste Brune,
197 Tourmaline Noire.
Blush Subtil, shade – Figue Espiegle.