Fashion Weeks are among the most exciting events of the year. Haute Couture Spring 2014 shows have recently been held in Paris. Even though couture outfits cannot be replicated by everyone, it is still possible to approach the high trends in makeup.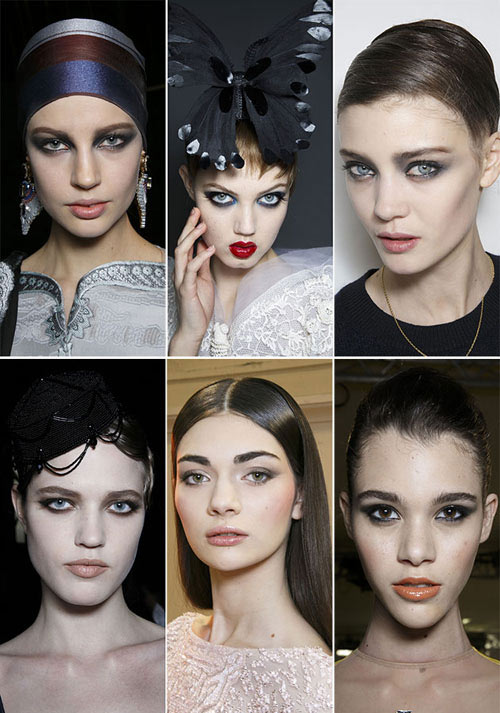 The makeup for couture weeks is discussed as much as the collections and outfits. Makeup trends deserve being remembered and applied.
1. Soft «smoky»
Smoky eye makeup does not go out of fashion. But it offers new options with every new season. Haute Couture Spring 2014 shows have presented soft and light misty effects in eye makeup. Ulyana Sergeenko and Zuhair Murad defiles were marked by "smoky" eye makeup, the area around the eyes being accentuated, while more classic, yet light approaches were chosen at the Armani Privé, Jean Paul Gaultier, and Stephane Roland shows.
2. Bold and bright lips
The most striking examples were shown during the displays by Alexandre Vauthier, Christian Dior, Jean Paul Gaultier, and Stephane Rolland. The trendiest hue must be muted coral. The most creative approach to bright lips was selected by Maison Anoufa, and the bright red accent was made on the center of the lips, while the corners remained nude.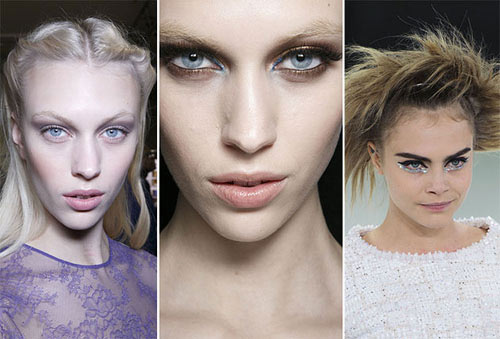 3. Blue and silver eyes
"Smoky" effect will gradually turn into a light smoky makeup, as the experts say. To achieve this effect, shimmering blue or silver eye shadows should be used on the upper and lower eyelids. The blue color can be complemented with bronze or white. The most spectacular silver-blue solutions were suggested by Chanel, Armani Privé, Atelier Versace, Elie Saab, Alexis Mabille, On Aura Tout Vu, and Jean Paul Gaultier.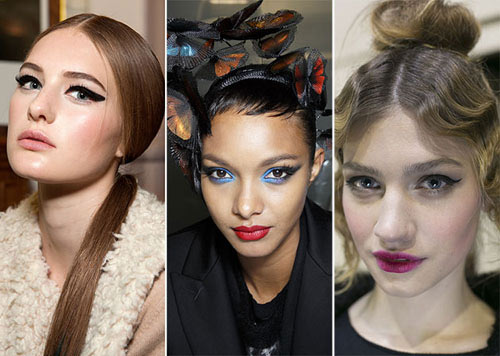 4. Arrows
Using eyeliner on the upper eyelids with an emphasis on the outer corners of the eyes is the same classic method as "smoky." Let us try to recreate the "arrows" made by Giambattista Valli, Frank Sorbier, Jean Paul Gaultier (in a combination with smoky eyes), and Oscar Carvallo.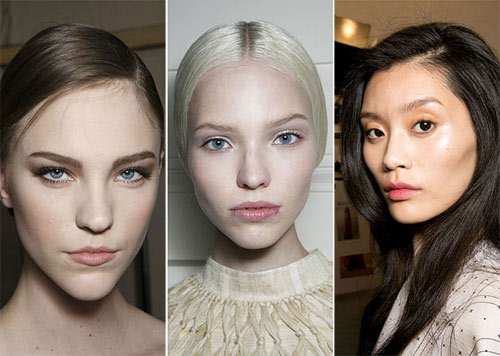 5. Natural makeup
This makeup is marked by using the most natural shades for cheeks and lips. Sometimes catchy details of eye makeup can be added. The best examples include those by Ralph & Russo, Vionnet, Valentino, Zuhair Murad (where the naturalness of cheeks and lips is accompanied by smoky eye makeup).