New York Fashion Week has presented the Fall 2011 images. As for makeup, there might be not so many discoveries. However, there are some interesting ideas to be noted. They can be recalled in late summer when we go shopping for the autumn season.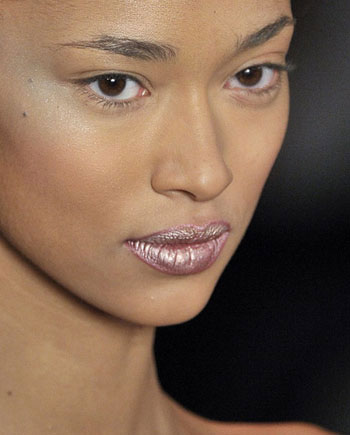 There has been a very nice display by Jason Wu who is known to be the U.S. first lady Michelle Obama's favorite designer. His duet "golden + aquamarine" in a combination with "the new French manicure" (with golden hues as well) made a hit with the audience. And this style is remarkable indeed.
Makeup by Jason Wu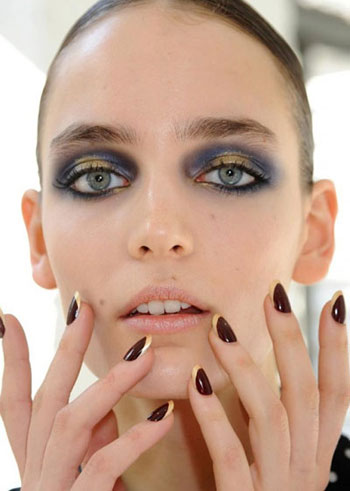 After several seasons with brown and gold being the dominant shades, a suggestion of using eye makeup in bright pink or even fuchsia colors still looks interesting and fresh.
Makeup by Ruffian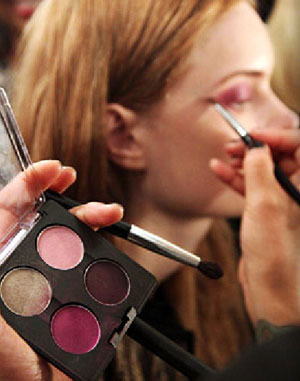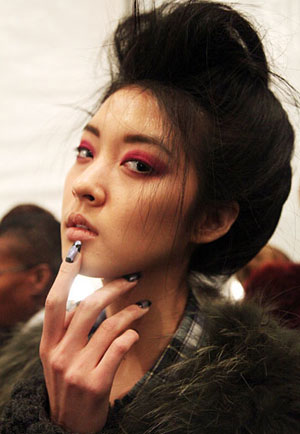 The images of the 1970-s are being extremely fashionable. Glossy red lips, smoky eyes, loose and wavy hair.
Makeup by Rebecca Taylor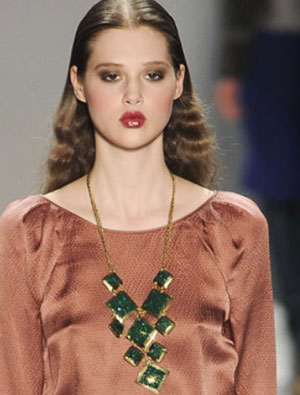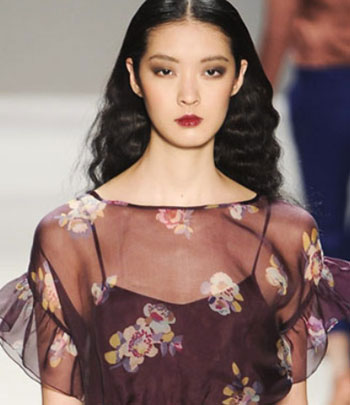 If you underline just the lips then you should choose a dim red hue, as the one presented by Luca Luca.
Makeup by Luca Luca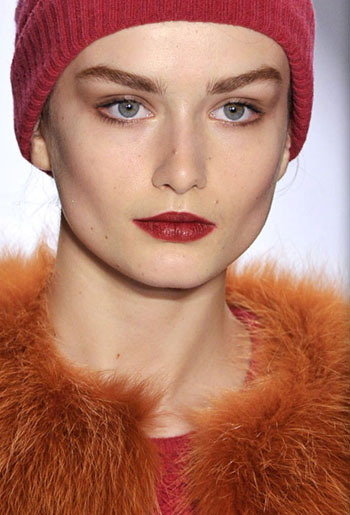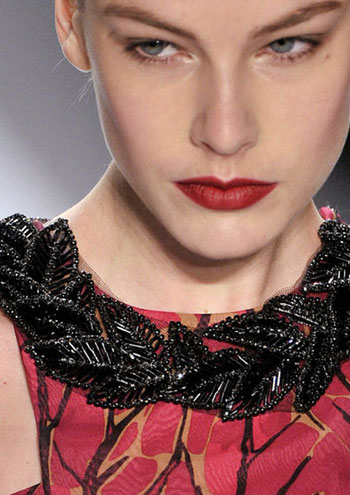 Glitter will be removed for the summer just to use it again in autumn. Especially silver, pink and purple.
Makeup by Vena Cava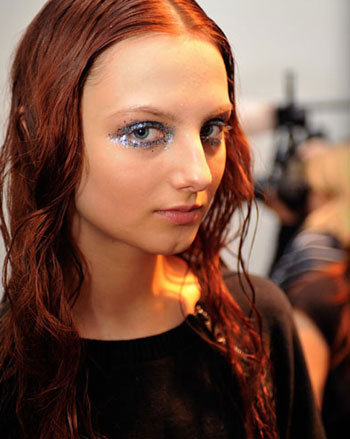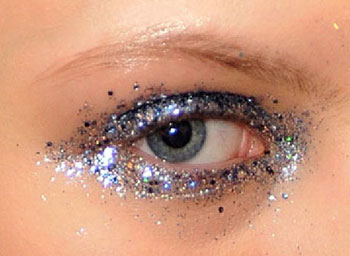 The rimy lips effect was shown by the visagists at the Peter Som show, and that is another hit to come. Pay attention to the delicate blue of the temples.
Makeup by Peter Som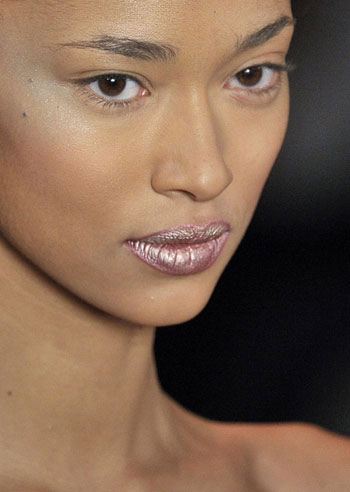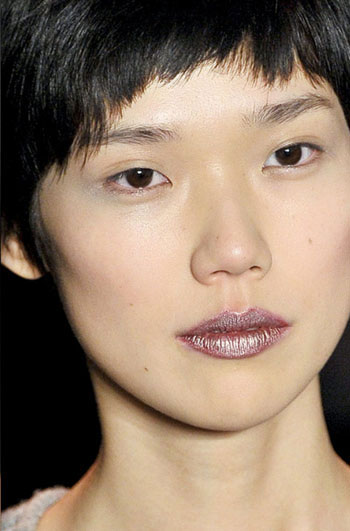 Source of the image: Mycharm.