Does modesty make a girl more attractive? On the contrary! We encourage all women to be bright, be free, and be themselves with the help of the Essence fashion collection with a telling name – Be Loud – that is to be released in September 2013.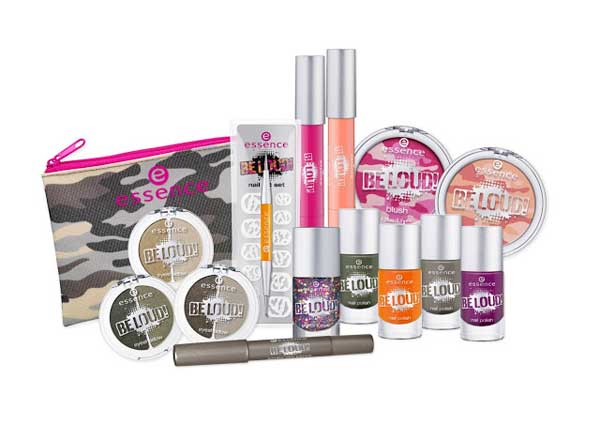 Each set of eye shadow gives you a different effect: from warm and soft to the extravagant metallic luster.
Eyeshadow Shades:
01 riot grrr-een,
02 like a stone in the wall
03 rock the block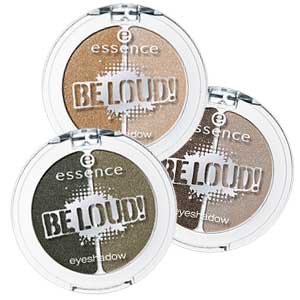 A super-practical waterproof brownish-gray contour can be used instead of the eye shadows, or to line the contour of the eyelids.
Rebel girls cannot do without lipstick and a lip pencil!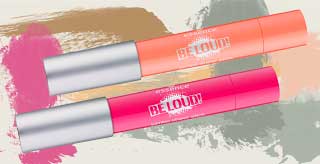 Many colors – lots of styles! And these creamy blush has a soft texture, consisting of three shades at once. The blush is available in two schemes: apricot-orange and pink. And thanks to the military style design, this set of blush will not go unnoticed.
Rouge Shades:
01 ap-ri (c) ot
02 pink me
The resistant nail polish lasts a long time and looks extremely convincing – you cannot fail to notice the wild shades of khaki!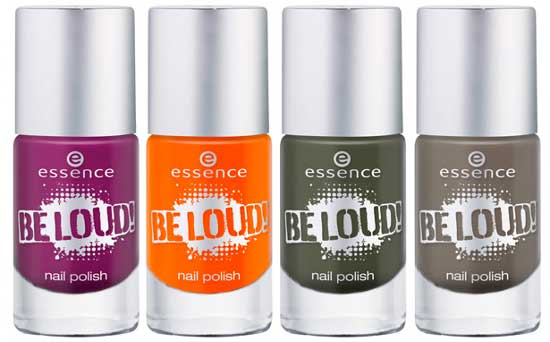 Nail Lacquer Shades:
01 riot @ ♥,
02 orange is the new black,
03 riot grrr-een
04 like a stone in the wall.
Graffiti is an art! Create graffiti style on nails, like a fashion designer. The Essence top coat is a unique combination of multi-colored sparkling sequins in all shapes and sizes! Expert advice: this innovative coating looks great on top of a nail polish of a lighter shade.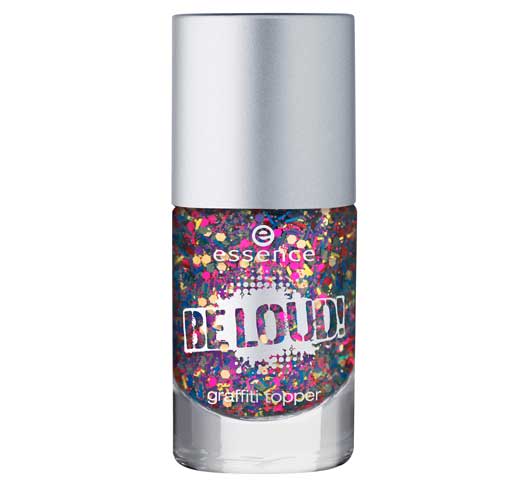 And this universal collection includes a set of stencils to create a unique military style.