Dior has announced some new relevant makeup products: a concealer, a lipstick, a nail polish and luxurious makeup brushes.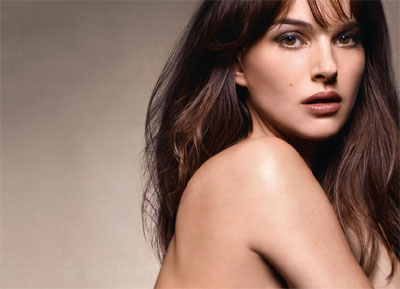 Diorskin Nude Skin-Glowing Make-Up is a tone foundation, which is easily applied on the skin and creates the effect of shimmering glow and healthy skin. The novelty is presented in nine colors:
Ivory 010,
Cameo 022
Medium Beige 030,
Light Beige 020
Peach 023
Rosy Beige 032
Linen 021
Sand 031
Honey Beige 040.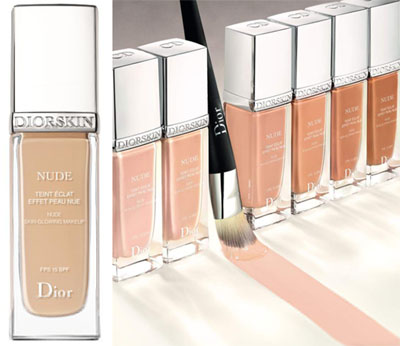 The lipstick Rouge Dior Nude comes in 10 new shades:
169 Grège,
263 Swan,
459 Charnelle,
319 Trench,
618 Twill,
418 Ingénue,
553 Sillage,
683 Esquisse,
663 Guipure,
779 Illusion.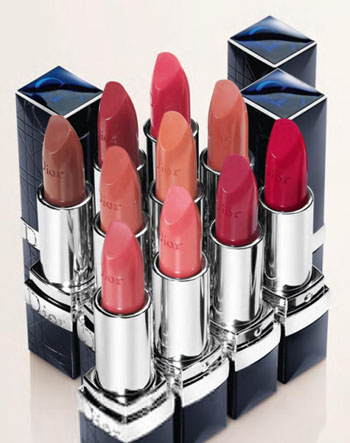 There are also four new nail polishes Dior Vernis: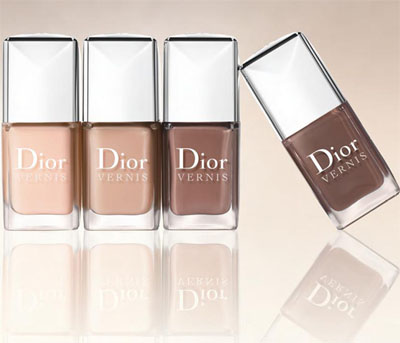 Professional makeup brushes include two brushes for powder foundation and two brushes for fluid foundation.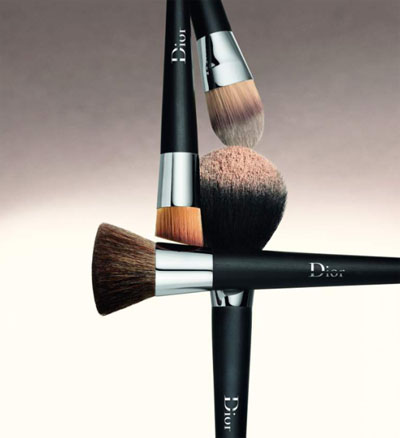 Some of the expected products include a new cream foundation, Diorskin Nude Loose Powder, Diorskin Nude Lifting Smoothing Concealer, Diorskin Nude Shimmer Instant Illuminating Powder. All of them will be released in September 2012. The face of the new Dior products is Natalie Portman.