The Chubby Stick for lips, which has already shown itself to advantage, now gives joy and caramel shades for eyes. Clinique gives you a bright fall with the new Chubby Stick Shadow Tint for Eyes.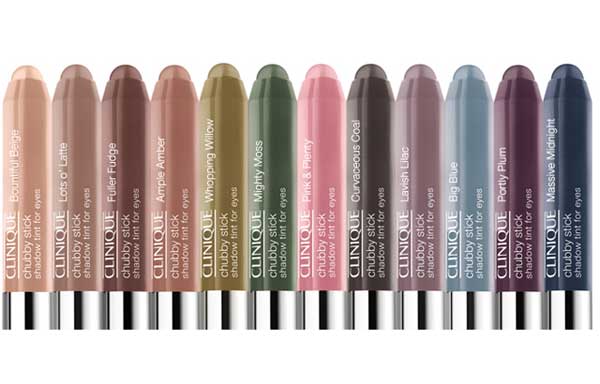 In the fall, there will appear 8 convenient bright creamy pencils, which are always easy to carry and use on the go!
Shadows of the silky texture fall smoothly and evenly, do not crumble or get clogged up in the folds of the eyelids during the day. This lightweight formula with soothing vitamin E perfectly spreads on the skin, giving your eyes a resistant translucent shade.
The product will be on sale from September 2013.