The journalist of Elle (U.S. edition) has discovered one of the most interesting ways to make the most resistant manicure.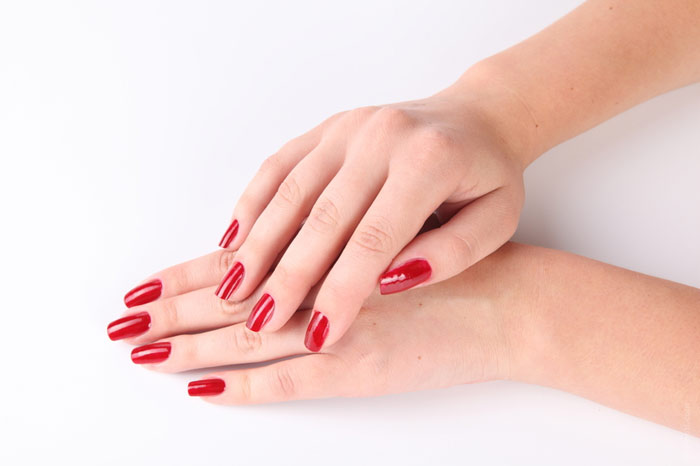 Megan Kahn, an employee of the fashionable glossy magazine, is in Brazil now. She writes notes for the readers of her publication about the soccer World Cup. Besides, she also informs about the attractions of Brazilian fashion and beauty industry.
The journalist noticed that almost all Brazilians love bright nail polish and demonstrate their perfect nail coating. She decided to try a typical Brazilian manicure. She went into one of the stores in Sao Paulo and found a very unusual way of painting nails.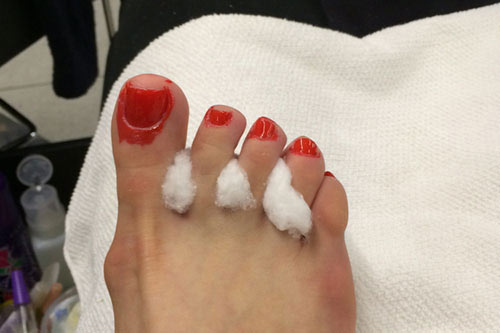 It turns out that Brazilian salons manicurists paint not only the nail plate, but the entire cuticle as well. It looks not very attractive at first:
After the nail polish dries, the master gently removes excess nail polish from the skin around the nail with a cotton swab and liquid polish remover.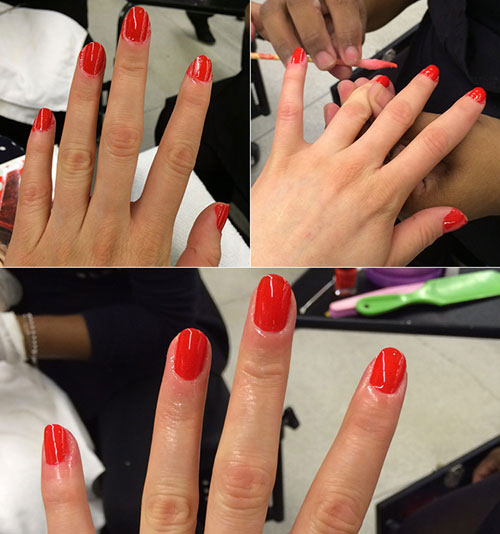 According to local craftsmen, this method guarantees very good adhesion of the nail polish and does not allow the coating to crack at the borders.
It is difficult to believe, but the method really works! The Elle journalist can prove it after she has preserved her nails without scratches and chips for a week!