Almost anything can be sold off on the virtual platform if you market it right. The Internet supports just about anyone who wants to earn money and expand their customer base globally. Beauty salons and spas can really expand their business online even if they are geographically limited. Having an e-commerce website gives you a lot of international exposure and opportunities for improving your brand image in the market. Mentioned below are the top 5 site building platforms for beauty-based websites that budding entrepreneurs and professionals can use:
Wix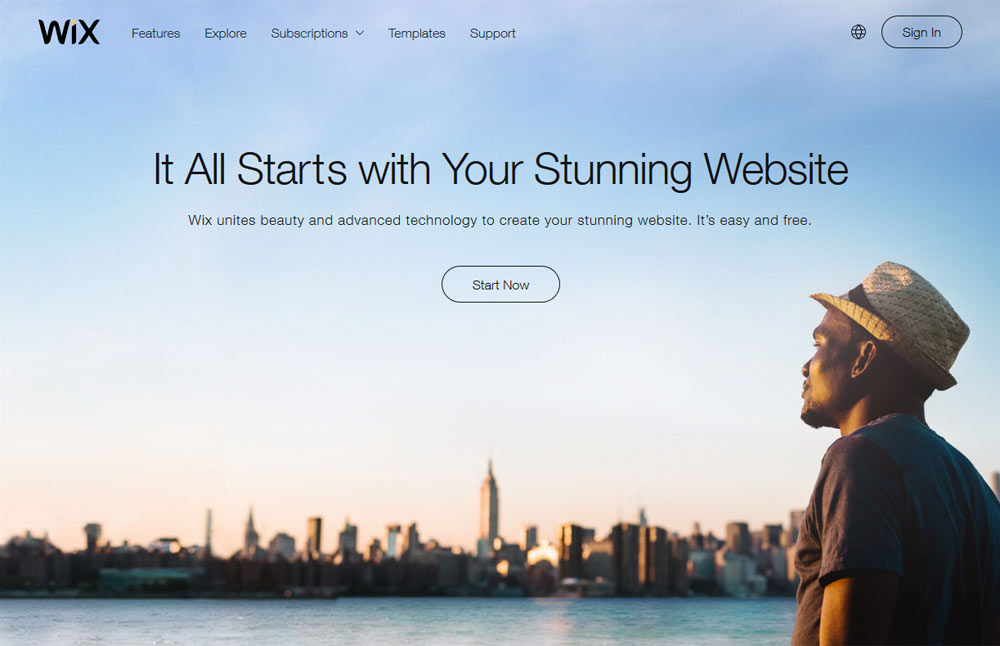 Wix is considered to be one of the best website building platforms in the market. It is ideal for both amateurs and professionals of web development. Scalable, robust and responsive, Wix is the perfect option for beauticians who want to set up their beauty blogs, salon newsletters, and beauty product stores online. The site builder is extremely easy to manage with an intuitive interface and WYSIWYG editor. The dashboard is loaded with amazing customizable tools for inserting images, text, and other attractive graphics. The platform offers free web hosting, domain registration, CMS solutions and SEO tools that boost your beauty website's visibility and reach.
The interface also comes with a lot of custom modules and readymade layouts relevant to niches like personal beauty care, fashion, makeup, etc. These layouts can be used by first-timers for designing their websites in a jiffy. Wix also comes with some cool social media integrations and e-commerce support that allows you to spread the word and gather more viewers to your online beauty store.
It also assists you in creating custom forms and portfolios for gathering information about your client preferences. Integrated blogging tools, tagging system, and media posting functionalities are some effective ways Wix helps in brand promotion for beauty and salon services. Email marketing tools, cloud support, flash elements, live chatting feature, widgets such as appointment scheduler, promotional gift coupons, etc. are among the other perks offered here that helps you in designing professional and functional salon-based websites.
Jimdo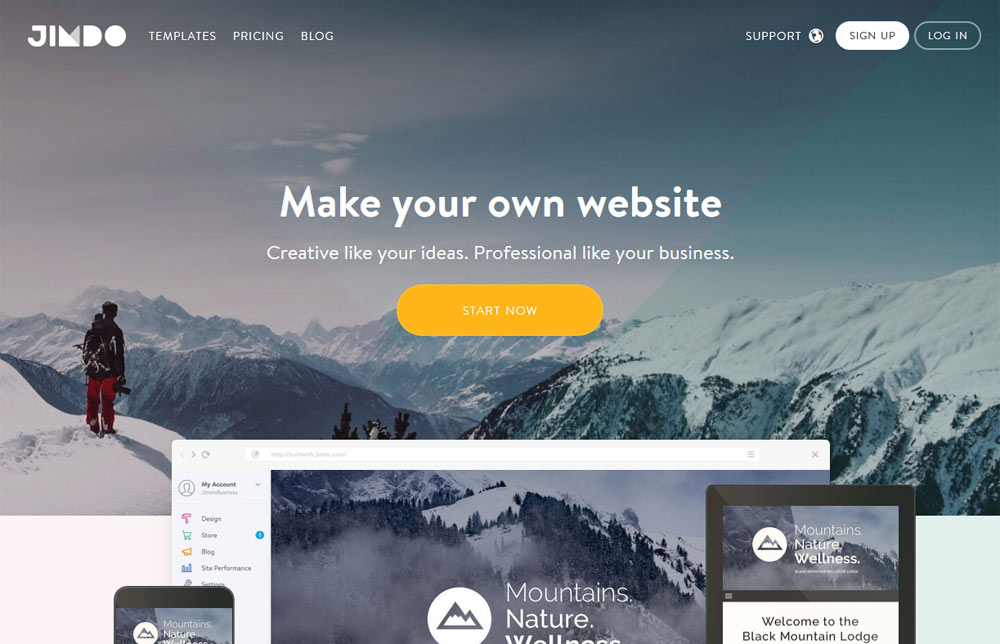 Jimdo is a free and open source website builder that leverages the WYSIWYG framework. It gives you a preview of the web page exactly as it would appear to the audience. The site builder is also known for its robust and smart e-commerce solutions that assist users in setting up their own web stores and maximize their profits. Entrepreneurs, beauticians, and designers can all design professional websites and stores thanks to the large collection of salon themes, drag and drop interface, and customization. The platform also comes with several social media tools, newsletter integrations and SEO enhancement solutions that work towards boosting the reach of your website.
Users get the liberty to create a VIP section on the website that caters to the preferential clients only. You can browse through the extensive image galleries and range of free themes available here that are compatible with both mobile and desktop platforms. Your salon website is ready in a matter of minutes without any complicated coding or technical expertise. From customizing the margins and padding to inserting images and embedding widgets, everything can be done with the click of a button. What's more, the platform also offers powerful SEO improvement tools that allow you to work with page titles, Meta tags, descriptions, and keywords.
HypeSalons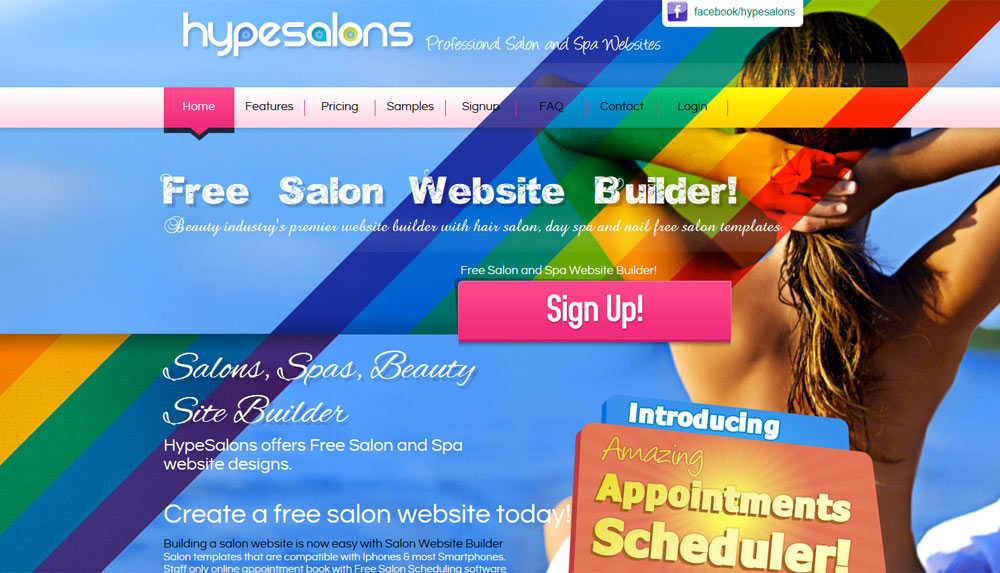 HypeSalon is a place that is perfect for entrepreneurs who want to establish their own spas and salons on the virtual platform. It is one of the best website builders for beauty salon. It offers premium quality solutions for designing and promoting salon websites globally. Web hosting and domain services to SEO enhancement and e-commerce solutions, the platform offers it all. The interface comprises a WYSIWYG editor for customizing your website the way you want to. The wide range of colorful themes, professional layouts, and attractive graphics only boost the appeal of your site, making it more accessible and engaging for your beauty salon audience.
It comes with a lot of built-in tools and features such as media tools, a calendar, appointment scheduler, and social media integration. These tools allow you to embed multimedia, create events, and spread the word. The platform even allows users to build contact forms and portfolios for collecting more information and generating leads for your salon. The interface is pretty flexible and gives the user total control over the customization of the salon website. The media gallery is constantly updated. HypeSalons based websites are optimized for mobile phones and tablets as well, giving you the liberty to work from anywhere, anytime.
DoodleKit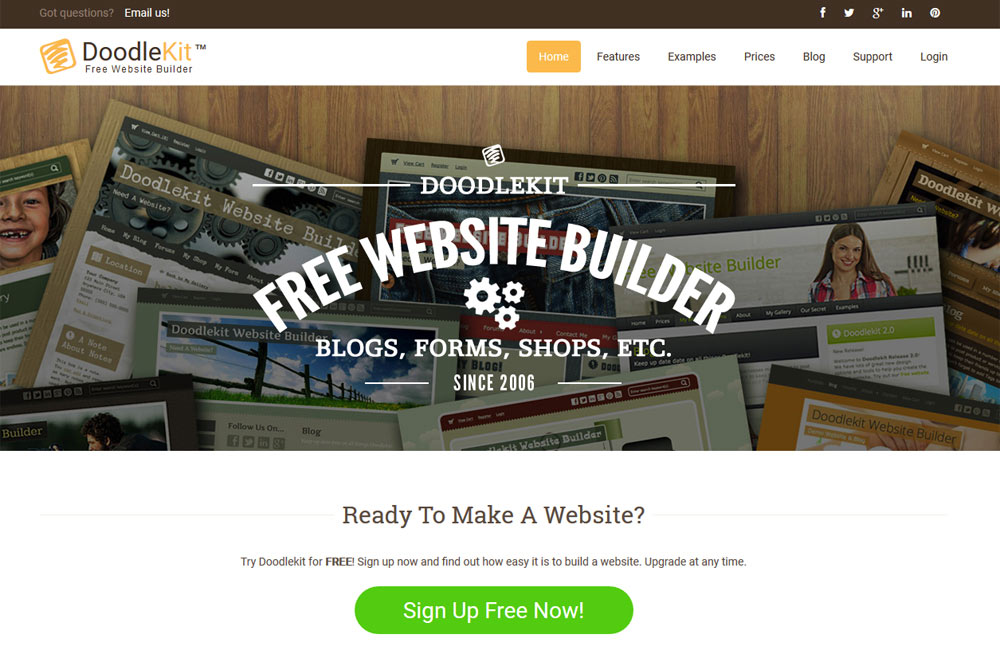 DoodleKit is for the visionaries, the perfectionists, and the creative folk. With its elegant color schemes, attractive design and interactive interface, the platform best suits users who want to develop innovative and unique websites different from the conventional standards set by the market. The sophisticated site building platform has all the tools and features required for designing a robust spa or salon website. The platform is armed with an intuitive and engaging interface that has a set of cool customization tools that works on all devices and operating systems.
The extensive archives contain a variety of beautiful beauty salon templates, professional layouts and custom-made graphics that help you create an awesome website. The template builder also lets you change the color, shape, and transparencies of the platform without writing a single line of code. You get several inbuilt tools and extensions such as blogging tool, SEO improvement solutions, and e-commerce integration to monetize your salon website. The platform also supports custom forms and portfolio creation with slideshow headers and background tools.
1&1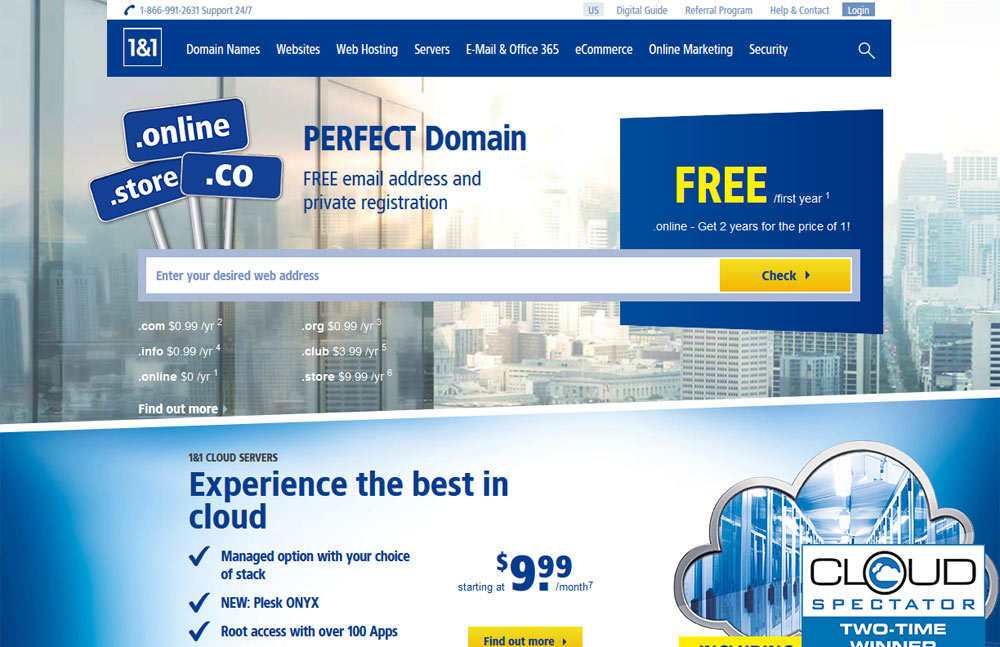 The 1&1 website builder is an all-in-one solution for beauticians that cover all your web designing and e-commerce needs. Known for its simplicity and speed, the platform is especially popular for building a site for your spa or salon. The platform offers users a plethora of choices, multiple avatars and custom-made designs that assist you in creating premium quality websites in a matter of minutes. 1&1 also comes with a lot of social media integration tools that automatically update and enhance your salon site's SEO and online visibility. The social media tools and plugins also boost your web presence, generate more traffic and retain leads.
1&1's one-click drag and drop interface come armed with a loaded dashboard for real-time editing of content. The platform comes with a lot of inbuilt web apps such as Ebay, Skype, and Exwid that help you manage your website efficiently. It also supports custom forms using which you can gather crucial information about the preferences of your customer base. All the themes and templates available here can be personalized and tweaked to your liking. The platform is compatible with all Android, Windows and IOS devices, thereby expanding your salon's reach tenfold.
Most beauty salons are successful because they leveraged on the virtual platform and created an outstanding website for branding, more client acquisition, information dissemination, customer retention. With a powerful and engaging informational or e-commerce website for your salon or spa, you can easily gather more customers and even sell you beauty products globally. Having a solid web presence also allows you to bundle products, establish contacts and widen your market base without any of the geographical restrictions and limitations.