The Los Angeles Times newspaper has published a top ten of the most popular beauty videos of the year. Let's watch them!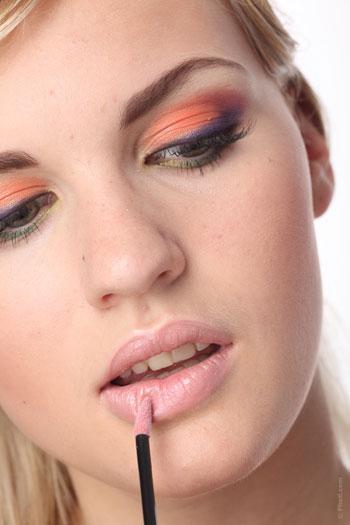 1. "Mermaid Tail" Braid by Bebexo
The first place went to the video about how to make a "mermaid tail" braid. Its author is a guru of hairstyles with the nick Nee, and her video channel on YouTube is called Bebexo. It has more than 7 million views.
2. 13-Year-Old Cancer Patient Talia
Talia Castellano is ranked second. This 13-year-old vlogger (video blogger) has a lot of fans around the world. She has captivated them with her optimism and originality. As a cancer patient, she refused to wear wigs, and began to elevate her mood with the help of makeup, sharing this joy with other people. Talia is almost fine now, and she continues to please us with her master classes. She has more than 6.5 million views.
3. Barbie Makeup by BeautyLiciousInsider
The third place went to the master class on Barbie makeup. Its author is 14-year-old Chelsea Crockett. Her channel on YouTube is called BeautyLiciousInsider, and it has scored more than 6 million views.
4. Hairstyles by asksash88
The fourth place belongs to the French braids from asksash88. She is the author of the channel named "10 simple long hair hairstyles for every day." The video has more than 5.5 million views.
5. Hair Dyeing by makeupkatie95
17-year-old Katie (her nick is makeupkatie95) showed how to dye one's hair, and this video is the fifth in popularity. Her channel on YouTube is Koolaid, and it is among the most popular ones. This video has over 5.5 million views.
6. Makeup & hairstyle Tutorials by 15-year-old Venus Palermo
15-year-old Briton Venus Palermo does her puppet makeup and hairstyle every day. Her blog includes some tips on how to make porcelain skin, how to narrow and reduce the nose, as well as how to make the eyes look a la anime. This effect can be achieved with the help of make-up – no photoshop and plastic! And more than 5 million views instead.
7. Braided Hairstyles by Olga Kharitonova
The seventh place belongs to a Russian girl Olga Kharitonova. She demonstrates braided hairstyles. These hairstyles demand much time and effort. It is not surprising why they are displayed on a mannequin: few people would be able to sit motionless, waiting for the outcome of such hard work. The video has more than 5 million views.
8. Mango Makeup by "Living doll" Anastasia Shpagina
The eighth place was taken by a vlogger from Ukraine Anastasia Shpagina. Every day, the 19-year-old girl turns herself into a "living doll" in the style of Japanese mango. She has more than 39,000 fans on Facebook. The video series from Anastasia has over 5 million views.
9. Hairstyles by 4OXYGENE
The ninth place went to another Russian author 4OXYGENE. Her hairstyle can be called a true work of art. It has more than 4.5 million views.
10. Daily Makeup by Angeleno Blair Fowler
The U Look Haute channel on YouTube was created by renowned makeup artist and stylist Angeleno Blair Fowler. Due to her skills and advice, millions of girls began to treat daily makeup in a new way. The video has collected more than 4.5 million views.