A five year long studies involving over 10,000 British women showed that women tend to associate their private life with work even as they care for their family, relatives and friends. Women who spend most of their time at work are not able to ensure the happiness in the family so they end up being single sooner or later. Besides, this results in exhaustion, overwhelming apathy and some other negative emotional states.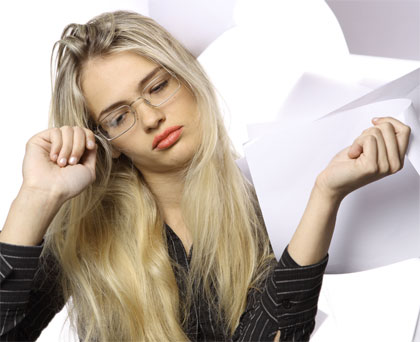 Dr. Anke Plagnol and Dr. Jacqueline Scott from the research group at the King's College claim that business leaders have to reconsider employment standards for women.  Otherwise we will face the rise of job related divorces 5 years from now. Most women are working longer hours in Britain these days.  So other family members don't get enough attention from them.
The lack of attention results in husbands cheating, kids behaving badly and old friends finding a new company. Just 33 percent of women attend to household work while only 2 percent don't work more than 40 hours a week. The problem also raised concerns among government officials who are looking at ways to provide financial support to women.
Source of the image: photl.com.