The ability to surround yourself with necessary people is one of the personal growth areas.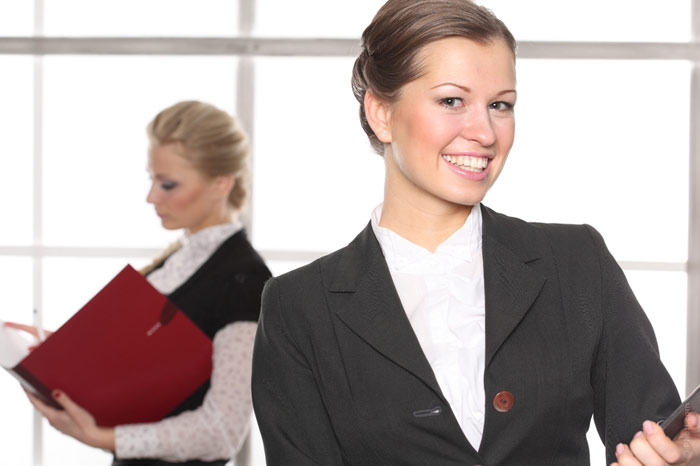 How often we hear phrases like "Connections decide everything" and "He has his people everywhere"! More and more people all over the world agree that a person often becomes successful due to good connections.
This raises the question: how do they do it? How to become a person with connections? To do this, you need to learn how to establish useful business connections.
The process of creating and maintaining a network of useful connections in the world is called networking. In this article, we will deal with the concept of networking, its features and practical application.
How can you benefit from networking?
Firstly, thanks to networking, your life will be filled with a large variety of events (meetings, parties, conferences, visits to the theater, etc.). You will have no time to get bored! Of course, all these events will require time and attention. In this case, you will get a huge portion of life experience, knowledge, and positive emotions from meeting and communicating with new people. Secondly, a large network of acquaintances will help you in your career and business, as you can always find employers or new customers among your acquaintances or the people they know.
The basic principle of networking is mutual benefit. However, you should not always expect benefit from this or that connection. You can also enjoy networking. All people around you are different, everyone has their own life story, and that is what makes the process of establishing connections a very exhilarating experience. The aim of creating connections is establishing and maintaining warm friendly relations between people. At the same time, it is much easier and more productive to build business or career with people who know you and trust you.
The very process of establishing a new business connection can be divided into several stages:
1. Communication
It is actually the process of getting acquainted. This can be a casual meeting or a carefully planned event. Regardless of the acquaintance, there are some simple rules that will allow you to set up a warm relationship of trust:
Be genuinely interest in the new acquaintances, their hobbies, family, activities, etc.;
Find common interests and talk about them;
Do not talk about business or make agreements during the first meeting! Instead, communicate and agree on further contacts. After the establishment of a friendly relationship, you can safely talk about partnership;
Give all your attention to the interlocutor! Avoid distractions and listen to the interlocutor carefully, he or she will appreciate it.
2. Reinforcing the new acquaintance
The main rule of this stag is: if you do not remind about yourself, you will fail.
During the first meeting, be sure to take your acquaintance's cell phone number, e-mail, etc., and then remind him/her of yourself, thereby reinforcing the established connection. You need to remind of yourself in any convenient way (call, write a letter) not later than one month after the first meeting.
Here are some rules (reminders) of how to reinforce a new acquaintance:
Address the new friend using his name. A person is always pleased to hear his/her name;
Express your gratitude. Thank the new friend for the pleasant and interesting communication;
Mention an interesting or memorable point of your conversation (an important thought or a joke);
Confirm your readiness to fulfill your promises or remind the other person of his/her promises (if they were given);
Speak briefly and to the point. Respect and appreciate the interlocutor's time and attention;
If some people helped you to arrange a meeting with a new friend, thank them and briefly describe the results of the meeting;
The sooner you remind about yourself, the better!
3. Keeping in touch
This is an important stage of networking, because, if you do not maintain a relationship, why build it at all?
Here's what you should do to maintain a relationship with your acquaintances:
for people to remember about you, you need to keep in touch with them using at least three channels: e-mail, phone and in person;
if a person already knows you personally, then you need to keep in touch at least 1 time per month, talking on the phone or via e-mail;
for the acquaintance to grow into friendship, you need to meet and socialize in a relaxed atmosphere at least 2 times;
you need to keep in touch with old friends at least 2 times a year.
Trick: always congratulate all your acquaintances on their birthday. This is very important! All people are very fond of their birthday, because it is their personal holiday.
How else can you maintain your connections?
Here is a small list of activities that you can use to maintain and develop your network of connections:
Chatting over a cup of coffee (it does not take a lot of time and is excellent for maintaining warm relations);
Conference, forum, symposium, exhibition (great activities for establishing and maintaining business contacts in your professional sphere);
Active rest (invite your acquaintances to play bowling, go ice skating, etc.);
Interesting event (go to the theater, cinema, concert);
An invitation home (invite them for dinner or lunch or just to watch a football game).
Does it seem too complicated? Probably yes, but at the same time the benefit from a large and strong network of connections is huge.
To finish the article, we would like to recommend useful books on networking:
Dale Carnegie, How to win friends and influence people;
Keith Ferrazzi, Never Eat Alone: And Other Secrets to Success, One Relationship at a Time;
Darcy Rezac, Work the Pond! Use the Power of Positive Networking to Leap Forward in Work and Life;
Keith Ferrazzi, Never eat alone 2.