Cars that have always been glad to look glossy and polished may want to switch on to a new stage in car fashion wearing something different, thought Turbo Style Products – and invested in a new dimension in car appearances by turning out the Carlashes.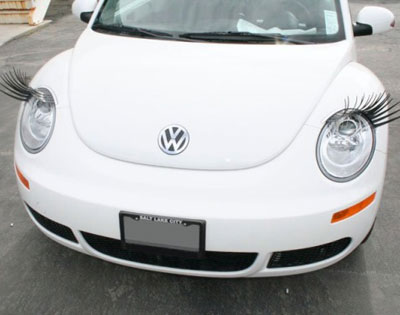 The Carlashes that can go with eyeliner (to be purchased separately) is an inexpensive, safe and easy way to lend your car a unique, extremely feminine and slightly coquettish look. Just take care to get them the right size for the headlights and choose the style to your liking.
The Carlashes are kept in place by 3M double-sized automotive trim tape that is guaranteed not to mar chrome or glass surfaces. This car make-up stands car wash perfectly.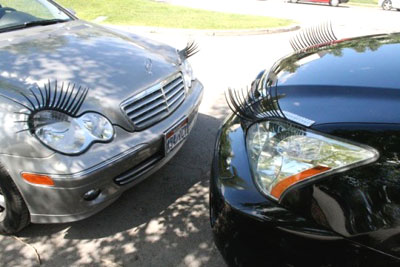 Turbo Style Products' Carlashes go for $24.99 with an additional $19.99 to enhance the effect with the crystal eyeliner.
Source of the image: Carlashes.