The fact that weddings can be costly is not big news, and it's for this reason that many of us choose to make our own wedding extras and accessories such as invitations, bouquets, table decorations, party favours, and perhaps even wedding jewellery. But before we embark on a big wedding design and craft project, you need to get your wedding theme sorted. Here are a few ideas on where to look to get some wedding inspiration, as well as where to find the best prices on the best wedding craft products…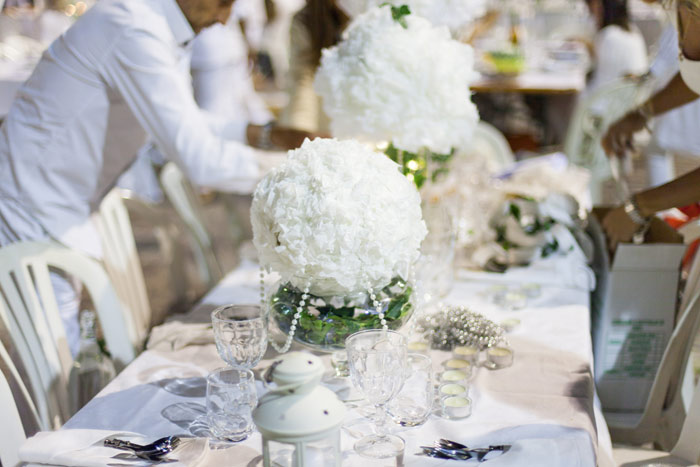 Get Inspiration from Your Own Home
Some people know what sort of wedding they going to have from about the age of five, others can be a bit more indecisive about the whole thing. Of course, there are lots of factors to consider (cost probably being the main one), but don't let your special day be hijacked by someone else's tastes, or what you think you should be doing, rather than what you want to do. If you're struggling to pin down a key theme, take a look at your own surroundings. What does your home say about your taste? Do you prefer contemporary designs or something more traditional? And if your home is a shrine to everything vintage, then perhaps your wedding day should be too.
Choose the Dress First
Another way of going about things is to choose your dress before anything else and work from there. This will tell you everything you need to know about the direction your wedding day is going to take. In fact, you don't even need to pick out a specific dress at this stage, just have an idea of a design. The easiest way to do this is to browse online in various stores, until you have a good idea of which direction you're going to, but there's no harm in seeing if there's a Debenhams discount code available while you're doing it!
Start Saving From the Outset
It's always important to have a budget to stick to when planning a wedding, and even if you intend to make lots of those wedding extras yourself, you still need to make sure you don't overspend in this area either. Take advantage of the many different discount promo codes available to replenish your supplies, or buy new ones you haven't used before. In fact, this is great advice for buying anything wedding-related!