The desire to sip a drink a bit stronger than coffee – liquor or whiskey, for example – sometimes appears in the mind of even the most reserved and strict lady. It is just that the ordinary flask looks out of place and boring in the hands of a stylish woman. The original way out was suggested by the designers of the Mustard brand, who are positioning themselves as the developers of new and unusual gifts. Designed for fashionable ladies, the flask receives the image of… a bright tube of lipstick in their hands.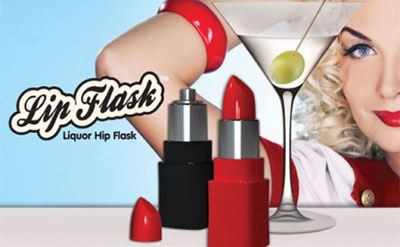 The original Lip Flask for women is, of course, much larger than a standard tube of lipstick. It is possible to fill it with about 150 ml of drink, which is quite enough to "wet your throat," and even share it with a friend. At the same time, the unusual flask can easily be placed in a miniature lady's handbag – along with the phone, lipstick, mirror, and other small items.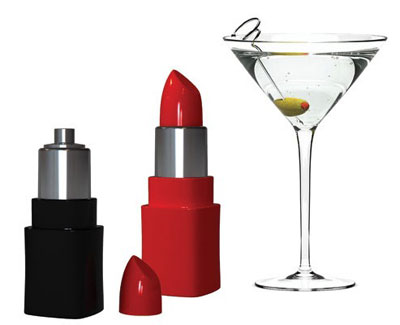 The Lip Flask for ladies is done in the form of a glossy plastic "tube" of bright red or black colors and is quite a suitable gift that has been presented by Mustard. It costs $ 20.
Source of the image: Mustard.