The grand fashion show 2010 arranged by Victoria's Secret is still some way off – scheduled to come on live from New York on the last day of November on CBS – but some items get unveiled prior to the date.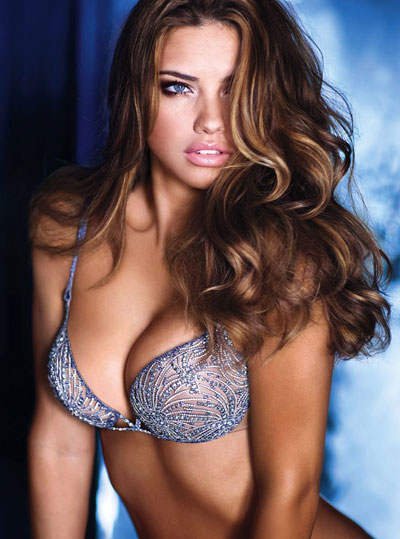 Victoria's Secret Fantasy Bra, the item costing $3 million and bearing 2,000 diamonds, is presented by Adriana Lima. The 29-year-old supermodel sporting the new Fantasy Bra with a starburst design is this year's successor of last year's another Victoria's Secret Angel, Marisa Miller, who exhibited the $3 Harlequin Fantasy Bra.
These years' $3 million diamond-studded bras are not quite the match for the most expensive bra, also by Victoria's Secret, the $12.5-million affair worn by supermodel Gisele Bündchen in 2005.
Source of the image: Extravaganzi.